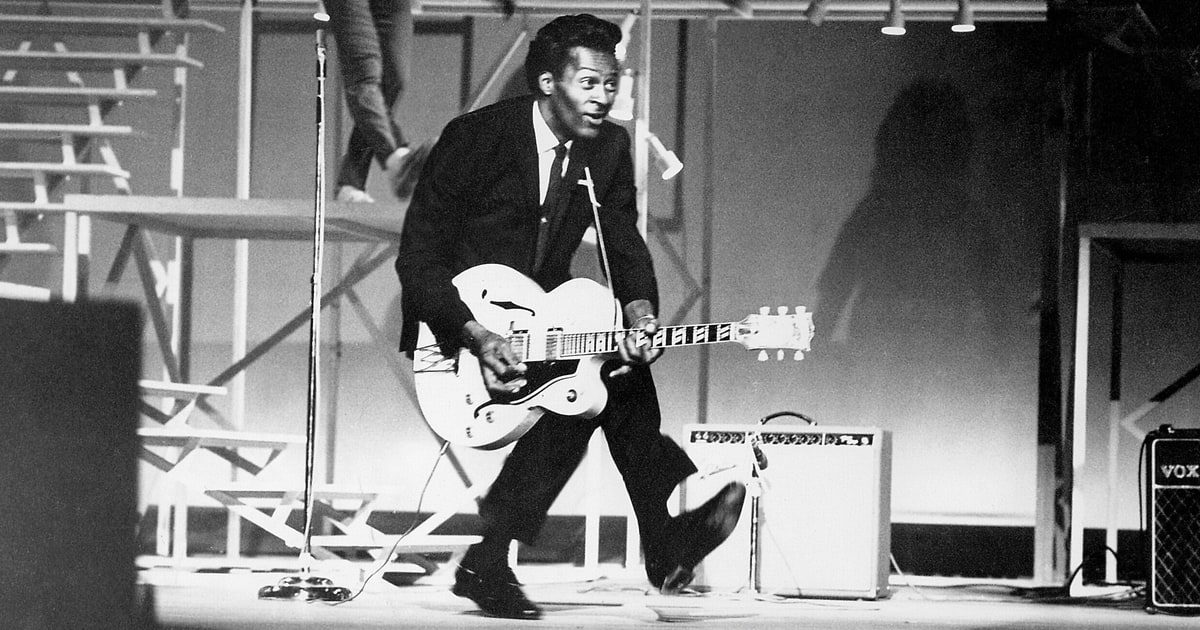 Chuck Berry "the Father of Rock 'n' Roll" Dead at 90
MikesGig is supported by its audience. When you purchase through links on our site, we may earn an affiliate commission. Read the full disclosure HERE.
Born:
October 18, 1926, St. Louis, MO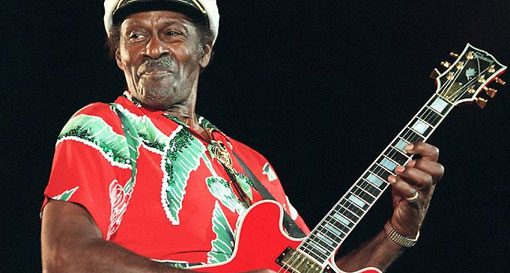 A post on the St. Charles County police Facebook page said officers responded to a medical emergency at a residence around 12:40 p.m. (1:40 p.m. ET) Saturday and found an unresponsive man inside.
"Unfortunately, the 90-year-old man could not be revived and was pronounced deceased at 1:26 p.m.," the post said. "The St. Charles County Police Department sadly confirms the death of Charles Edward Anderson Berry Sr., better known as legendary musician Chuck Berry."
Berry wrote and recorded songs like "Johnny B. Goode" and "Sweet Little Sixteen" that became standards — songs every garage band and fledgling guitarist had to learn if they wanted to enter the rock 'n' roll fellowship.
Keith Richards of the Rolling Stones idolized him. Carl Wilson of the Beach Boys copied him. Bob Seger, recognizing Berry's far-reaching influence, sang "All of Chuck's children are out there playing his licks" in "Rock and Roll Never Forgets."
"The poet laureate of rock and roll," his biography on the Rock and Roll Hall of Fame says. But perhaps John Lennon put it most succinctly. "If you tried to give rock and roll another name, you might call it 'Chuck Berry.'"
Berry took all-night hamburger stands, brown-eyed handsome men and V-8 Fords and turned them into the stuff of American poetry. By doing so, he gave rise to followers beyond number, bar-band disciples of the electric guitar, who carried his musical message to the far corners of the Earth and even into outer space.
The list of Berry's classics is as well-known as his distinctive, chiming "Chuck Berry riff": "Maybellene." "Around and Around." "Brown-Eyed Handsome Man." "School Days." "Memphis." "Nadine." "No Particular Place to Go."
They were deceptively simple tunes, many constructed with simple chord progressions and classic verse-chorus-verse formats, but their hearts could be as big as teenage hopes on a Saturday night.
His music even went into outer space. When the two Voyager spacecrafts were launched in 1977, each was accompanied on its journey out of the solar system by a phonograph record that contained sounds of Earth — including "Johnny B. Goode."