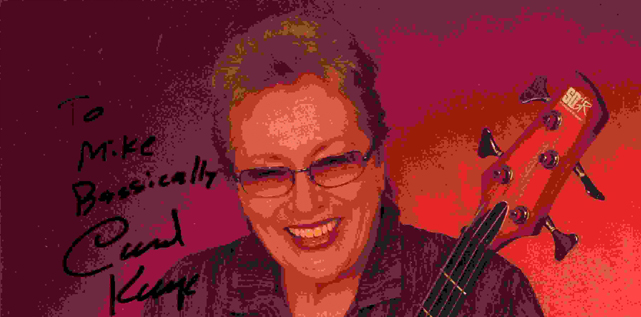 Carol Kaye Legendary Studio Bass Player at West LA Music
MikesGig is supported by its audience. When you purchase through links on our site, we may earn an affiliate commission. Read the full disclosure HERE.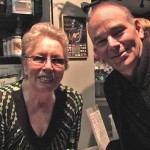 The following is paraphrased with quotes from a clinic featuring Carol Kaye that was held at West LA Music and sponsored by Ibanez Guitars.
Located on Santa Monica Blvd. just South of the 405 freeway, West LA Music is one of the iconic music stores of the rock n roll generation. Most of the major artists of the last century and the present – fill in the blank – have passed through its hallowed doors.
Carol Kaye started playing bepop and jazz clubs in the LA area as a teenager in the fifties. She was introduced to session work by Bumps Blackwell in 1957 and chose to trade the smokey, drunkin nightclub scene for the higher pay and relative comfort of the recording studio. She did a lot of guitar dates on early rock and roll songs of the late 50s and early 60s playing her Epiphone Emperor jazz guitar. Carol worked for Phil Spector on songs by the Righteous Brothers, the Teddy Bears and others.
In the early 60s she was called for a date at Capitol Records where the bass player didn't show and she was enlisted to fill in on a borrowed bass. In those days there were three bassists on a session including uprights and Fender electrics. The top LA session bassists at the time were Rene Hall, Ray Pohlman and Arthur Wright. Due to Carol's creativity and unique sound, she soon became the first call session bassist on the LA scene. She found that bass was more fun to play than guitar in the studio on the rock tunes of the time. And boy are we glad she did.
Carol spoke of the artists that she worked with and explained the evolution of modern music and the influences of Latin rhythms, Bebop, Jazz, Ragtime, Dixieland and Blues. Then a quick lesson in chordal scales and rhythmic ideas. Switching to bass she plays the line to "I Don't Need No Doctor" from a session with Ray Charles, then the theme for the first Cosby Show with Quincy Jones. "To learn your bass…It's important to learn your cycles so you can zero in on the chords to a tune. If you know your cycles then you know about 75% of the chords of all the standards." She then goes into the Beach Boys and plays the bass line for Good Vibrations, written by Brian Wilson, and is met by thunderous applause by the audience of 50 or so who are just eating it up. She then plays "California Girls" to demonstrate her fingering theory and how you can play with power based on thumb placement and neck position.
"Brian wrote his own lines out and I didn't have to invent them." She then goes into "I was Born to Love Her" and explains how the fundamental outline of the bass line was written out and she was free to invent the rest. Back to the Beach Boys to show how Brian Wilson was influenced by the bass in "Tumbling Tumbleweeds." Then on to the story of "Feelin' Allright" with Joe Cocker where her bass line was created by her in the studio.
She spoke of sessions with David Axelrod (David McCallum, Electric Prunes), Glenn Campbell "Wichita Lineman" and others where she and the studio band were given a rough framework and left to invent the "hit" elements. "Lots of times you have chord charts only and so you'd write it in so that you can remember to do that. At the end of the date you walk out the door and you never think of it again, because you have to go to the next record date for someone entirely different and make up lines for that. So once that door is shut its goodbye, gone forever."
She goes into the bass line of "The Beat Goes On"…
end of part 1
TO BE CONTINUED
Carol Kaye is endorsed by Ibanez and was playing her Ibanez SRX700 Bass, Thomastik Jazz Flats Strings and Ibanez RG321 Electric Guitar.
For more information about Carol go to carolkaye.com.