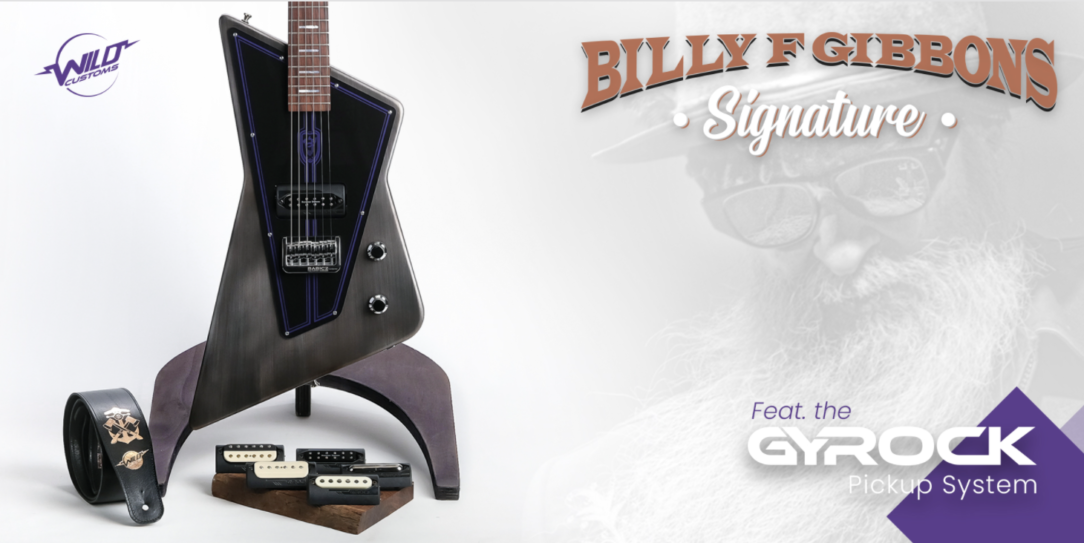 Billy F. Gibbons Special / Standard ed Introduced From Wild Custom Guitars
MikesGig is supported by its audience. When you purchase through links on our site, we may earn an affiliate commission. Read the full disclosure HERE.
The same features as the original WILD CUSTOM GUITARS Billy F. Gibbons Special at a lower price point and available to all…
The Man, or better yet, the living Legend, needs no introduction. Known the world over for his unmistakable style, his love for all things Custom, cutting-edge guitar designs, jaw-dropping Custom Cars and Hotrods, and generally for being the best incarnation of COOL, it was only a matter of time and alignment of the stars before BILLY F GIBBONS and WILD CUSTOM GUITARS crossed paths.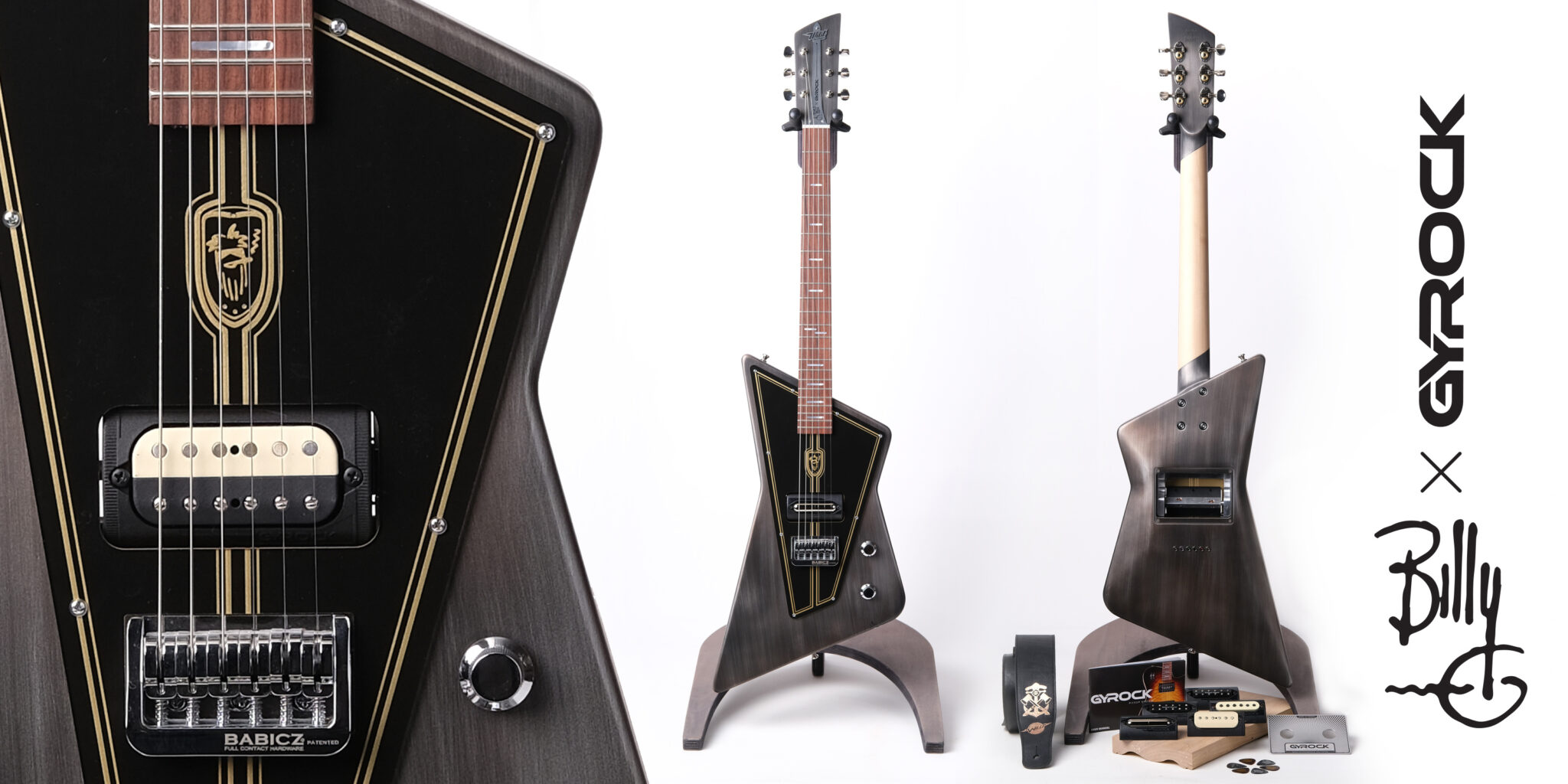 With graphics inspired by the Rev's latest Hotroded '34 Ford Coupe "WHISKEY RUNNER", and loaded with our GYROCK Pickup System sporting BFG's signature pickup set (the classic Seymour Duncan Pearly Gates & Red Devil, along with our custom wound Humbucker dubbed "The Grizzly" by the man himself), ultra-lightweight construction, she's as Bold and Spicy as a Texas Hot Sauce!
Instant and seamless pickup swapping
Billy F. Gibbons is known for playing mainly on the bridge pickup. We've redesigned the Gyrock pickup system to be as close as possible to his playing ways.
Gyrock is a revolutionary concept but is above all, extremly userfriendly. Swap out the different pickup modules in the back of your guitar, flip them around and mix & match the combinations. Besides the Gyrock, your controls remain simple with a volume and a tone.
Hardware
On top of the innovative Gyrock pickup system, the Billy F. Gibbons Special features some of the finest hardware you can expect on an electric guitar. The high-end Babicz bridge, the electronic components, the Swiss-made Schertler open gear tuners, the hand shaped bone nut and all the guitar hardware will bring you years of playing enjoyment.
Tribute to the legend
The Billy F. Gibbons Special is a strictly Limited Edition, widely inspired by the "Whiskey Runner", BFG's latest Hotrod. As many Hotrods or Custom Cars in BFG's private collection, the "Whiskey Runner" has been designed by Jimmy Shine at the Shine Speed Shop… The "Whiskey Runner" grille has been etched on the black scratch plate with the signature BFG cigar smoking logo. We've obviously chosen the purple of the Whiskey Runner's frame to give the Billy F. Gibbons Special an incredible Kustom Kulture flair.
The trussrod cover is etched with BFG's signature. Only $6999!
In Billy's own words: "Now to get down to thrashing' on this thing…! WoooooooWeeeeee…!"