Benefit will help local soul musician Jerry LaCroix
Local musicians will band together this weekend on Crockett Street to help LaCroix, who experienced congestive heart failure earlier this year. The event will raise money for medical bills and expenses LaCroix has accrued since his health took a turn.
MikesGig is supported by its audience. When you purchase through links on our site, we may earn an affiliate commission. Read the full disclosure HERE.
Beaumont Enterprise
Posted: August 27, 2010, 9:30 AM CDT
For decades, Jerry LaCroix brought music to Southeast Texans. And now, when he needs it the most, Southeast Texas is bringing the music to Jerry LaCroix.
Local musicians will band together this weekend on Crockett Street to help LaCroix, who experienced congestive heart failure earlier this year. The event will raise money for medical bills and expenses LaCroix has accrued since his health took a turn.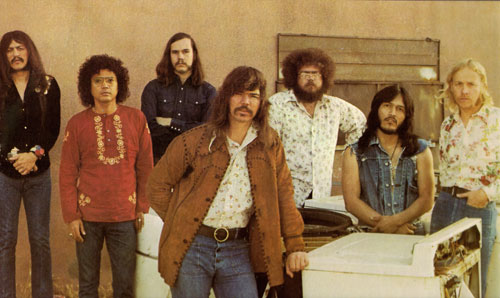 The Port Neches-Groves graduate has spent four decades on the local music scene. He has recorded and toured with The Boogie Kings, Blood, Sweat and Tears, Rare Earth and Edgar Winters White Trash over the years. He's jammed with countless local bands in Southeast Texas and was inducted in the Gulf Coast Music Hall of Fame in the 1990s.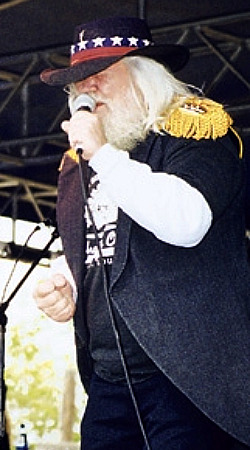 A few years ago, LaCroix moved to the Hemphill area to help care for his ailing mother and began experiencing health problems of his own.
"I haven't been in the best of health since last year. I was getting weaker and weaker and in a matter of days, I couldn't stand up," LaCroix said in a phone interview with The Enterprise. "I fell down twice trying to walk with a walker and the second time, I hit my head pretty hard."
August 26, 2010
Historical pop culture with Rick Campbell
LaCroix, who went by the stage name Jerry "Count" Jackson, was born in Louisiana but grew up on this side of the Sabine River in Port Neches. He formed a band when he was about 14 called the Counts. Through the years it morphed into a little group called Thirteen Pieces of Sugar Coated Soul. It featured four trumpets and five saxophones, he told James Nagel, KPFT's Blues Hound, in an interview that LaCroix has on his website . The band had a regular gig at the Big Oaks Club in Vinton, just across the river from Orange. The band's major competitor was a 12-piece outfit called the Boogie Kings.
One night we went across the street on our break to go hear this fabulous band. Sure enough, man, when we walked in the door they had like a Hammond B3 organ, about five tenor saxophones, a baritone saxophone, two or three trumpets, and one of those Louisiana drummers. Man, they sounded like a freight train coming through, just rolling right over you," he told Nagel . "I said, 'Oh my, how are we going to compete with this?' We tried bucking them for a while, but we ended up going, 'If we can't lick these guys, we'll join them.' And we did."
In the mid-'60s (1964 or '65 — the years are a little fuzzy) LaCroix joined the Boogie Kings as one of three vocalists. His bassist, Gary Dorsey, alto sax player Gauthier and drummer Bobby Ramirez eventually found themselves in the band as well.
"The Boogie Kings had a name and a reputation, and they were hot," LaCroix told Nagel. "We had three vocalists (Shinn, Gary Walker and LaCroix). We would trade off singing all the popular stuff of the day, in the R&B vein, and made a show and revue out of it. We would all sing at the same time; it was extremely powerful."
And it was the stuff legends are made of.
The Boogie Kings more or less took up residency at the Big Oaks Club, where they attracted a following from both sides of the Sabine. For Texas kids, one draw was alcohol. The minimum drinking age in Louisiana was 18; in Texas it was 21. (Legend had it that if you were big enough to see over the bar, you were legal.) Not only could the Texas kids enjoy beer without the hassle of the Texas authorities, they also got to see and dance to an incredible band.
"It was big-band sound, and they just loved it because we played those top hits — Otis Redding, James Brown and all that stuff," Shinn told me. (The Texas kids) were so young but they were indoctrinated in country-western in Texas — swing music."
But the Boogie Kings, who were doing blues and R&B stuff, changed their way of thinking.
Shinn left the Boogie Kings and was replaced by Duane Yates.
"I left the band because I wanted a small band that could travel better," Shinn said. "That big band, it was just too expensive to move around."
In 1966, he put the Roller Coasters together and LaCroix joined him about a year later. The band was together for "two or three years," Shinn recalled.
The Roller Coasters did shows up and down the Gulf Coast and played in Miami a lot, he said. "That was fun. Those days are gone."
Shinn and LaCroix went separate ways. Shinn joined a jazz-rock fusion band called Chase, which produced two albums in the early 1970s. Shinn joined Chase in the middle of the recording session for the second album, Ennea, which was released in 1972..
LaCroix joined up with an old friend from Beaumont to become the vocalist for Edgar Winter's White Trash. The band was flying high when LaCroix's longtime band mate Ramirez died. They had been playing together since LaCroix was 14. "When he died, the spirit of the band died, too," LaCroix told Nagel.
"Right after The Second Coming came out, I got a call from Clive Davis, who I had dealt with all through the White Trash years and the LaCroix album. You have to understand that there was one time when the LaCroix Band was in the studio and Clive Davis flew out, and we played all of our original songs for him to see what he thought. He stood up and gave us a standing ovation. After that he came around and talked to me on the side and said I love what you are doing. I love your band, but for your live performances I want you to get a star guitar player. He had a couple of guys in mind, but I said I've got a star guitar player. I had a guy named Barry Rowlero (Rallera), who had played with Ray Charles, and he now plays with the Righteous Brothers. I loved the way Barry played. He played more R&B. Clive wanted me to go with a more rock and roll guitar player, but I stuck to my guns and kept Barry."
After that, LaCroix fronted Blood, Sweat & Tears and Rare Earth. He eventually came back to Texas where he formed the Blues Krewe.