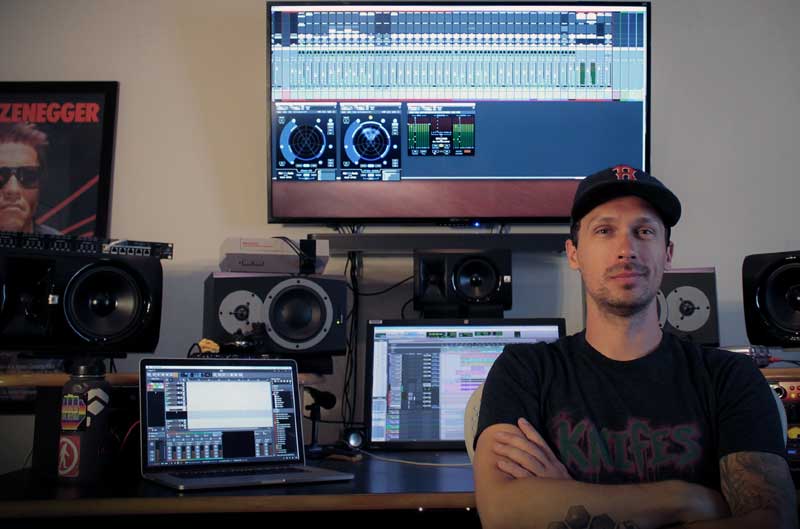 AWARD-WINNING AUDIO MIXER JUSTIN MERRILL LEANS ON NUGEN AUDIO FOR HIGH-PROFILE PROJECTS
MikesGig is supported by its audience. When you purchase through links on our site, we may earn an affiliate commission. Read the full disclosure HERE.
Nugen's Range of Software Proves Essential for Creative Mixing and Loudness Metering
While he began his music career recording with a band in high school, GRAMMY Award-winning Audio Mixer Justin Merrill found his sweet spot "behind the glass," working his way through various music and video production projects. Merrill, who is also co-CEO of his own production company, Happy Yeah! Productions, has worked with many top music producers in the business. Included among them is Will.I.Am of the Black Eyed Peas and Raphael Saadiq, with whom he worked on film scoring and music engineering. It was those projects that turned Merrill on to audio post-production.
Today, he spends his time on personal music writing and recording projects, as well as mixing and production work for top network television networks. Merrill utilizes NUGEN Audio's Halo Upmix and Halo Downmix software and the ISL limiter on a regular basis. He also uses the brand's VisLM loudness meter as needed, and is currently diving into Paragon, NUGEN's latest offering.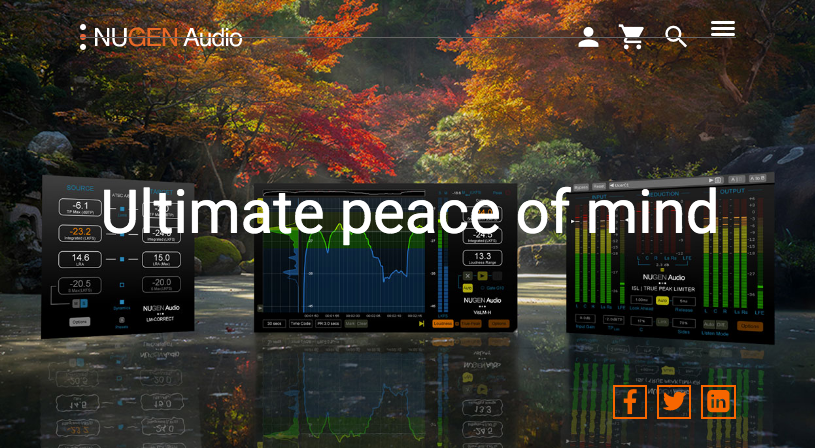 Merrill says that he typically works on audio for a variety of reality programs, in addition to re-mixing network intros―updating them from stereo 5.1 to 7.1 surround and turns to NUGEN's Halo Upmix software to add space to the audio. "Halo Upmix is the one that I definitely use the most and, compared to any of the other upmixers I've seen, NUGEN's is the most versatile," Merrill says. "A lot of other plug-ins are very basic, you put something in, and you get something else out, whereas, with NUGEN, you can tell it which channels you actually want and move stuff around. It's definitely more useful than any other ones I've used, and I think it just sounds better than the other solutions, by far. It's usually the first thing I go to if I ever get a mono or stereo file that I want to spread out easily."
 
Merrill says he also turns to Halo Upmix to mix stereo 5.1 audio to 7.1 or Atmos, which continues to become an industry standard. "If I have an Atmos mix, I'm definitely using Halo Upmix," he adds. "I think Atmos music has some really cool potential. I love remixing music in Atmos, it just has so much more space and dynamic range to use."
 
Merrill will also tap Halo Downmix software on the occasions when he is working on 5.1 music stems, and it needs to go to a stereo output. "In those cases, I'll definitely reach for Downmix rather than trying to actually downmix it another way," he says. "It's also an easier process than asking a client to re-deliver stems, especially since they often don't have them."
 
Merrill first came to know the NUGEN brand from working with its original ISL limiter plug-in on a particular project. Today, Merrill says he regularly turns to NUGEN's ISL plug-in―keeping it on his master buss at all times―and has most recently also started to use the brand's VisLM loudness metering tool. "The ISL plug-in has the hardest True Peak wall that I've found, so far. With some of the other limiters, sometimes they'll sneak over a little bit, but NUGEN's seems to be just a hard, True Peak limiter," he continues. "It also doesn't really mess with the character of the sound; the plug-in just does what it needs to and is very transparent, which I really like. I've also used it on some music projects for parallel compression. It seems to mix in well with the original sounds. And, like I said, you can push it and it doesn't really change the sound, character-wise."