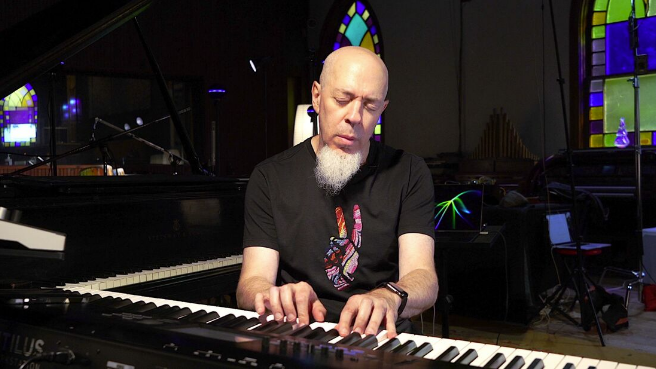 3D Audio – The Premiere Of A 360° Immersive Single Featuring Jordan Rudess & Friends
MikesGig is supported by its audience. When you purchase through links on our site, we may earn an affiliate commission. Read the full disclosure HERE.
Experience the musical genius of Jordan Rudess, Jerry Marotta and Steve Horelick like you've never heard them before. Thanks to ZYLIA 6 Degrees of Freedom Navigable Audio solution, Rudess, Marotta, and Horelick's extraordinary performance at the Dreamland Recording Studios will be released as a 360° audio-video experience. Audience members will be able to fully immerse themselves in Rudess, Marotta, and Horelick's sonic and visual worlds from the comfort of their own homes. The single promoting the concert – "Meta Morning Mist" has been just published, and it is available to watch on YouTube 360°.
"Spatial audio offers a whole different perspective, allowing listeners a dynamic sonic experience that is truly 360 degrees. The artists and engineers at Zylia have created a cutting-edge technology that enables us to be truly immersed in the audio world, and experience music as if it's happening all around us, literally because it is" – Jordan Rudess, keyboardist of progressive metal band Dream Theater and progressive metal supergroup Liquid Tension Experiment.
ZYLIA 6 Degrees of Freedom Navigable Audio solution captures the entire 3D soundsphere, including not only the instruments being played but also the acoustics and ambient sounds of the recording environment. To further enhance the immersive quality of the Zylia experience, the audio has been perfectly synchronized with 360° video, so with each movement of the camera, there is a corresponding shift in sound.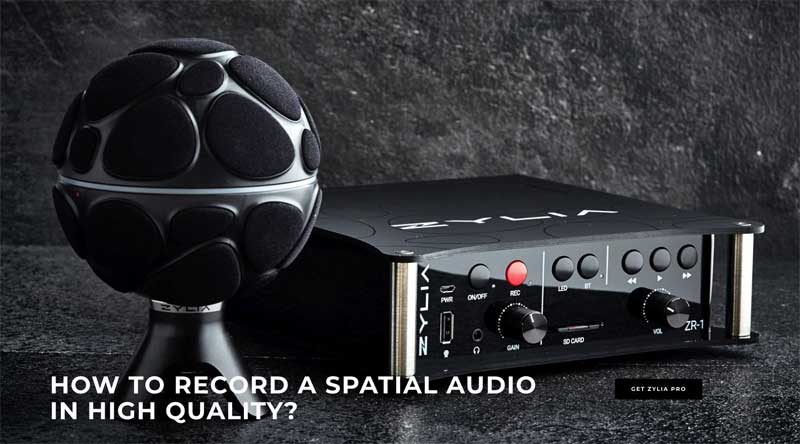 "We believe that 3D audio is a critical element in the ever-evolving worlds of gaming, filmmaking, and music production. Experiencing sound as a dynamic and multi-dimensional entity creates the sensation that listeners are actually there, fully immersed in the world of the music. It is Zylia's goal to make 360-degree sonic experiences available to audiences everywhere."– says Tomasz Żernicki, CEO of Zylia.
The premiere of a full concert 'Jordan Rudess & Friends in 3D Audio' will take place in the Fall 2021.