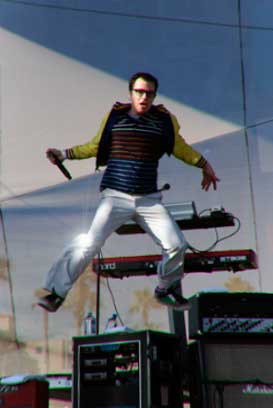 Weezer Concert
MikesGig is supported by its audience. When you purchase through links on our site, we may earn an affiliate commission. Read the full disclosure HERE.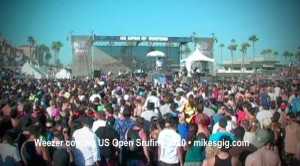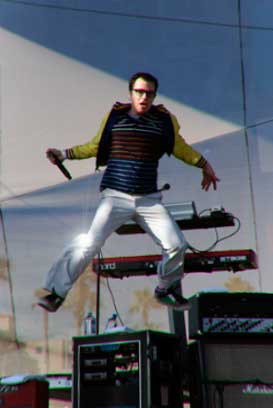 Wow! 4 days of concert of the sand.
Last day concert:  Hot Hot Heat and Weezer sponsored by Hurely/US Open Surfing Huntington Beach. Over 30,000 to 132,000 something people on the sand.
I can't get over the amount of people – in HB. locals rode their bikes, walk, parking was bad. Downtown Huntington Beach was a parking lot – all the way to Beach Blvd.
Up front – a Dad with an 8-12 month old baby. Safe enough to bring a baby in this big crowd. Lots of kids, all ages – a big family to-do.
Great way to celebrate the Summer in Huntington Beach.  A well behaved crowd.