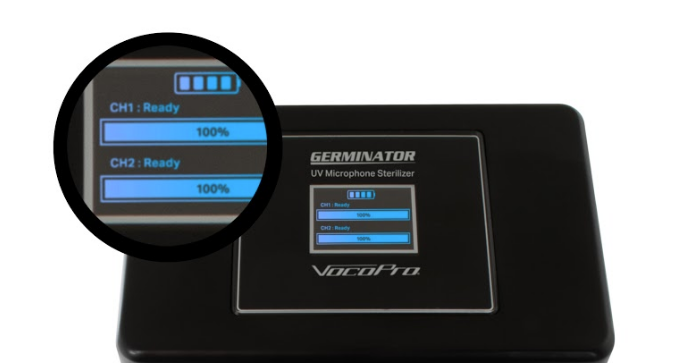 UV Microphone Sterilizer Introduced By VocoPro
MikesGig is supported by its audience. When you purchase through links on our site, we may earn an affiliate commission. Read the full disclosure HERE.
Venues and houses of worship worried about germs spread by close contact with microphones can rest easy with the introduction of audio leader VocoPro's new Germinator UV Microphone Sanitizer.
All microphones are used in front of our mouths. People spit on them, sneeze on them and handle the microphone from the top down. If the person using a microphone before you is sick, all of those germs and viruses can be passed on—sometimes for days after the mic was last used depending on how wet the windscreen gets or the age of the windscreen used.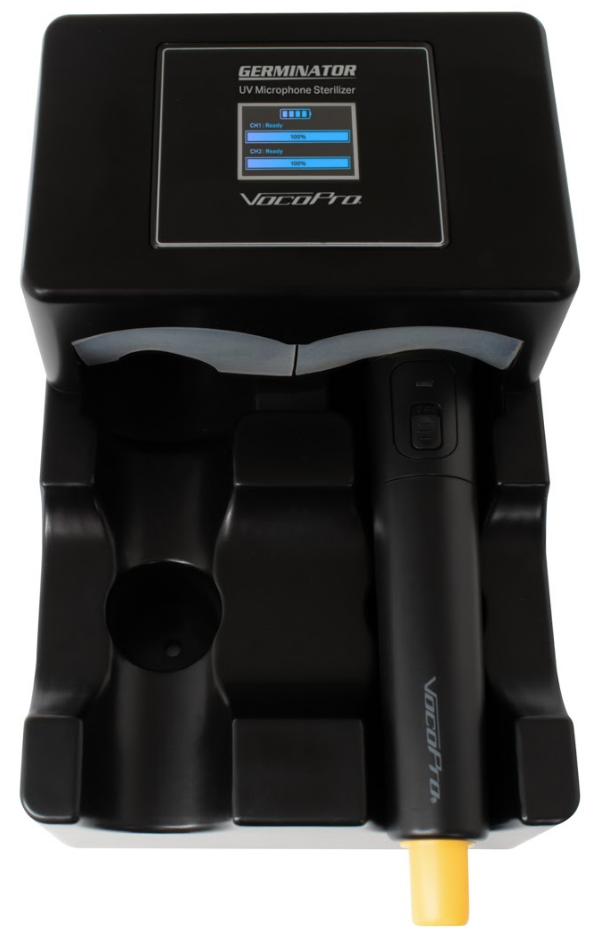 VocoPro's Germinator is a handy 2-minute microphone sterilizer that uses UV rays to eliminate germs and smells from wireless and wired microphone capsules. Prior to this product, there was no way to clean a microphone capsule for germs except to replace the windscreen.
Features: Sterilizes microphone capsule with UV light and kills germs in two minutes. Automatically turns on when a microphone is inserted with an easy-to-read display showing when the mic is fully sanitized and ready for use. Rechargeable with USB power supply. Sanitizes up to 300 times with a single charge—and provides 35 hours of standby time. Pricing:
VocoPro Germinator
$179.00 MAP
About VocoPro
VocoPro is a California-based professional audio company that was founded in 1991. For more than two decades, the VocoPro name has been synonymous with professional karaoke systems and still holds the number one spot for high-end professional karaoke products. Providing the highest level of customer service in the industry, VocoPro understands that it takes more than a great product to keep a customer happy. A few of their many "world's first" designs include an all-in-one entertainment PA system and a dual tray multi-format hard drive player. In addition to their many innovations, VocoPro's multi-channel wireless microphone systems reign as the top-sellers for most major music retailers. For more information about VocoPro, please visit www.vocopro.com.