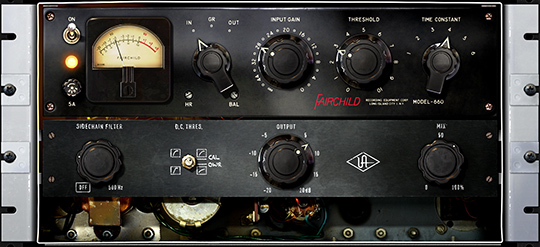 UNIVERSAL AUDIO ANNOUNCES FAIRCHILD TUBE LIMITER PLUG-IN COLLECTION FOR UAD PLATFORM AND APOLLO AUDIO INTERFACES
MikesGig is supported by its audience. When you purchase through links on our site, we may earn an affiliate commission. Read the full disclosure HERE.
Featuring the Classic Fairchild 660 and 670 Tube Limiters, the Fairchild Collection Also Offers New Features For Modern Workflow Applications
For a half-century, the Fairchild 670 and 660 tube limiters have defined many of popular music's most revered vocal and drum sounds, from Pink Floyd and the Beatles to classic Motown singles. Now, Universal Audio has fully captured Fairchild's revered tube character with the Fairchild Tube Limiter Plug-In Collection for the UAD Powered Plug-Ins platform and Apollo Audio Interfaces.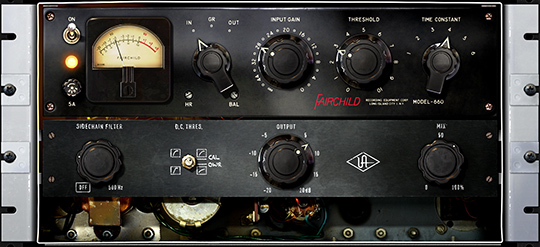 In 2004, Universal Audio released the Fairchild 670 Legacy plug-in, which was quickly heralded as the best Fairchild 670 emulation available. Today, UA's team of DSP experts have improved the original time constants and gain reduction curves while modeling — for the first time ever — the complete tube-powered amplifier and transformer sections of their hardware counterparts. Far beyond other Fairchild emulations, only the new UAD Fairchild Limiter Collection is based on an accurate circuit model of Ocean Way's "golden-reference" units.
The Fairchild Tube Limiter Collection also offers "digital only" features such as sidechain filtering, dry/wet parallel blend, and headroom controls, giving owners of Apollo audio interfaces and UAD-2 DSP Accelerator hardware modern workflow appointments.
Available for purchase via UA's Online Store for $299, the Fairchild Tube Limiter Collection is part of the new UAD Software v7.4— which also includes the Maag EQ4 Plug-In.
Fairchild Tube Limiter Collection— $299
Includes the Fairchild mono 660 and stereo 670, each with their own sonic attributes and feature sets
Models entire electronic path, including tube amplifiers and transformers for complete analog color and behavior
Based on Ocean Way's famous, meticulously maintained Fairchild "golden units"
Lateral-Vertical mode for stereo imaging and balance control
Includes all-new "digital only" features such as sidechain filtering, dry/wet parallel blend, and headroom controls
Requires UAD-2 DSP Accelerator Card or Apollo Interface, available from authorized dealers worldwide.
Download UAD Software v7.4 here:
www.uaudio.com/support/uad/74.html
Learn more about the Fairchild Tube Limiter Collection here:
http://www.uaudio.com/store/compressors-limiters/fairchild-tube-limiter-collection.html
Learn more about the award-winning Apollo audio interfaces here:
www.uaudio.com/apollo
Learn more about the award-winning UAD Powered Plug-Ins:
www.uaudio.com/uad-plug-ins.html