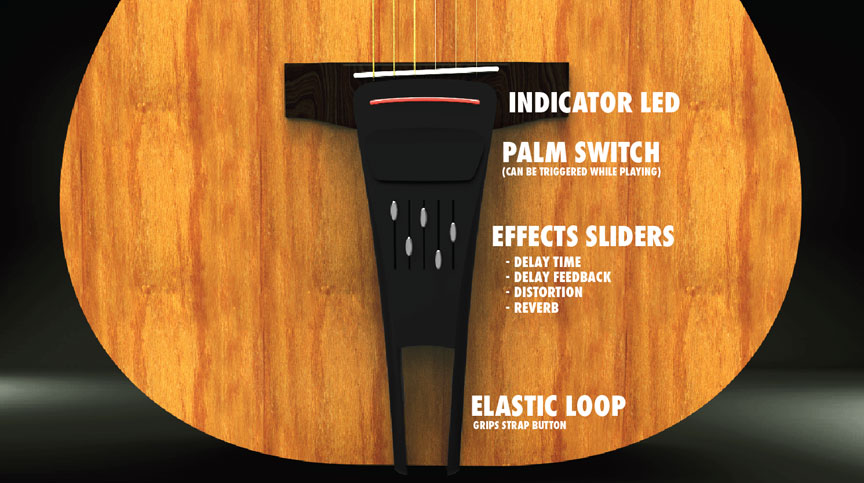 Tonik Sound to debut PULSE for acoustic guitar at NAMM 2018
MikesGig is supported by its audience. When you purchase through links on our site, we may earn an affiliate commission. Read the full disclosure HERE.
New, innovate music-tech startup, Tonik Sound, is heading to NAMM this month on 27 th and 28 th January to showcase its debut augmentation, PULSE at stand 1531 (Ningbo Apextone Electronics Co.). The company is spearheaded by previous Silicon-Valley entrepreneur and engineer, Mike Coyle, who is now based in London.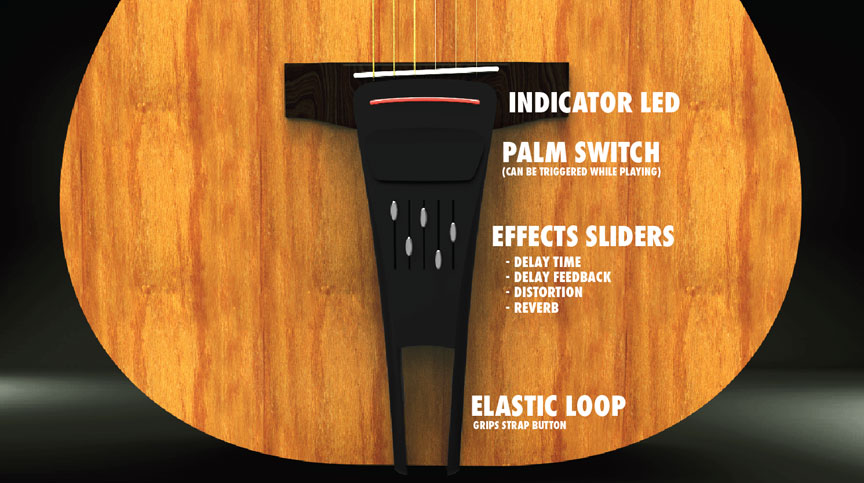 As an innovative piece of hardware and intelligent engineering, PULSE attaches to an acoustic guitar and modifies the vibrations within the body of the instrument. Delay, distortion and reverb come straight from the guitar with no pedals, wires or amps.
Be free to play anywhere in the world. PULSE can provide effects in the back of a tour bus or top of a mountain. There is no worrying about finding power or access to a rig. Attaching PULSE to a guitar requires no drilling or permanent fixtures, it simply clips onto an acoustic guitar for easy – and mark free – access to sound effects.
Watch a demo of a prototype of PULSE here: https://youtu.be/FnPiZ1nEpIo
Tonik is building a line of augmentations to musical instruments that provide amateurs access to the same tools that the next generation of professional musicians are using. "At the moment, current offerings within the electronic music space lack two important aspects – solid user experience design and the raw connection of musicians to the act of hitting and plucking. As a result, products are not intuitive and can be frustrating and disconnecting, particularly for novices and amateurs", explains Tonik's founder, Mike Coyle. "This disconnect from acoustic interfaces has reduced the ability of musicians to improvise, collaborate and perform. This is a void Tonik is hoping to fill."
Tonik Sound is launching a crowdfunding campaign for Pulse on March 12 th 2018. For future updates on the crowdfunding campaign, pricing and the latest news, sign up to the mailing list at http://toniksound.com/. Tonik is also offering an exclusive 25% discount to musicians at NAMM who complete a short survey.