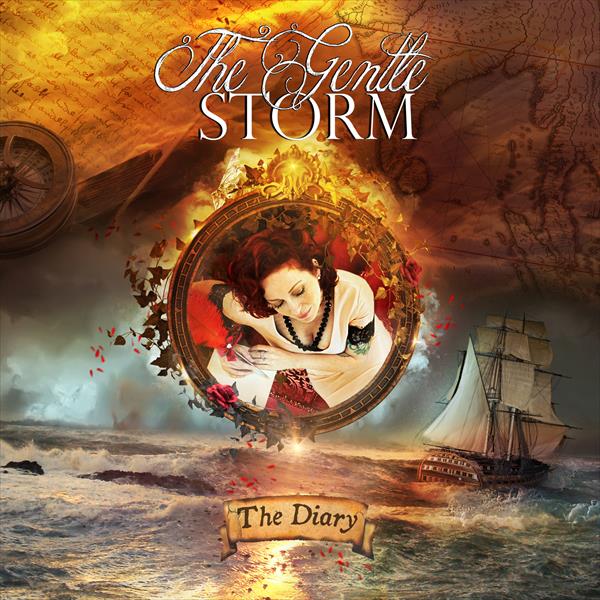 The Gentle Storm launch live video for 'The Storm'; European tour dates underway!
MikesGig is supported by its audience. When you purchase through links on our site, we may earn an affiliate commission. Read the full disclosure HERE.
The Gentle Storm, featuring the talents of Arjen Lucassen (Ayreon, Star One, Guilt Machine) & Anneke van Giersbergen (The Gathering, Devin Townsend Project), released their debut album 'The Diary' at the end of March to much critical acclaim, and following a fantastic launch show in Amsterdam, Anneke is now on the road with a specially selected band to present the songs live.
To celebrate the upcoming dates that begin April 22nd, they are now pleased to launch a live video for the track 'The Storm' which was filmed at the bands Hedon Zwolle show on the April 3rd. Captured by the band themselves on GoPro cameras, and featuring sound taken directly from the mixing desk, you can view the video here:
Arjen this to say about the video:
"Wow… what a live band The Gentle Storm has become! Since I'm not playing in the band I can safely brag about them without sounding arrogant :-) Really impressive, so tight and such great stage presence… I'm proud of each and every one of them. I could only dream of our songs being represented live like this. Well done!"
The tour dates and live band line-up are as follows:
APR 22 2015 – Divan Du Monde, Paris FR
APR 23 2015 – The Garage, London UK
APR 24 2015 – The Musician, Leicester UK
APR 25 2015 – The Roadhouse, Manchester UK
APR 26 2015 – Prog-résiste Convention, Soignies BE
JUN 19 2015 – Dokk'em Open Air, Dokkum NL
JUN 20 2015 – Steengoed Festival, Willemsoord NL
JUN 21 2015 – Plaatpop, Bergen op Zoom NL
JUL 09 2015 – Masters of Rock, Vizovice CZ
JUL 10 2015 – Rockharz Open Air, Ballenstedt DE
JUL 12 2015 – Bospop, Weert NL
JUL 17 2015 – Night of the Prog Festival, Loreley DE
JUL 30 – AUG 01 – Wacken Open Air, Wacken DE
OCT 17 2015 – FemME Festival, Eindhoven NL
The Gentle Storm live:
Anneke van Giersbergen (ex-The Gathering) – vocals
Merel Bechtold (Purest of Pain, MaYaN) – guitars
Ferry Duijsens (Anneke van Giersbergen, ex-Dreadlock Pussy) – guitars
Ed Warby (Hail of Bullets, Ayreon, ex-Gorefest) – drums
Johan van Stratum (Stream of Passion) – bass
Joost van den Broek (producer, ex-After Forever) – keyboards
Marcela Bovio (Stream of Passion) – background vocals
'The Diary' is also now available to order in several different formats including a limited 4CD artbook featuring instrumental versions of the entire album, a limited gatefold 3LP vinyl with 2CD's, and special edition 2CD digipak. Order from the following places:
http://smarturl.it/thediaryIOMshop
http://smarturl.it/thediaryAMAZON
You can order the album digitally here now:
http://smarturl.it/thediaryAMAZONMP3
http://smarturl.it/thediaryITUNES
THE GENTLE STORM online:
www.facebook.com/TheGentleStorm
www.twitter.com/gentlestormband
INSIDEOUTMUSIC online:
www.insideoutmusic.com
www.youtube.com/InsideOutMusicTV
www.facebook.com/InsideOutMusic