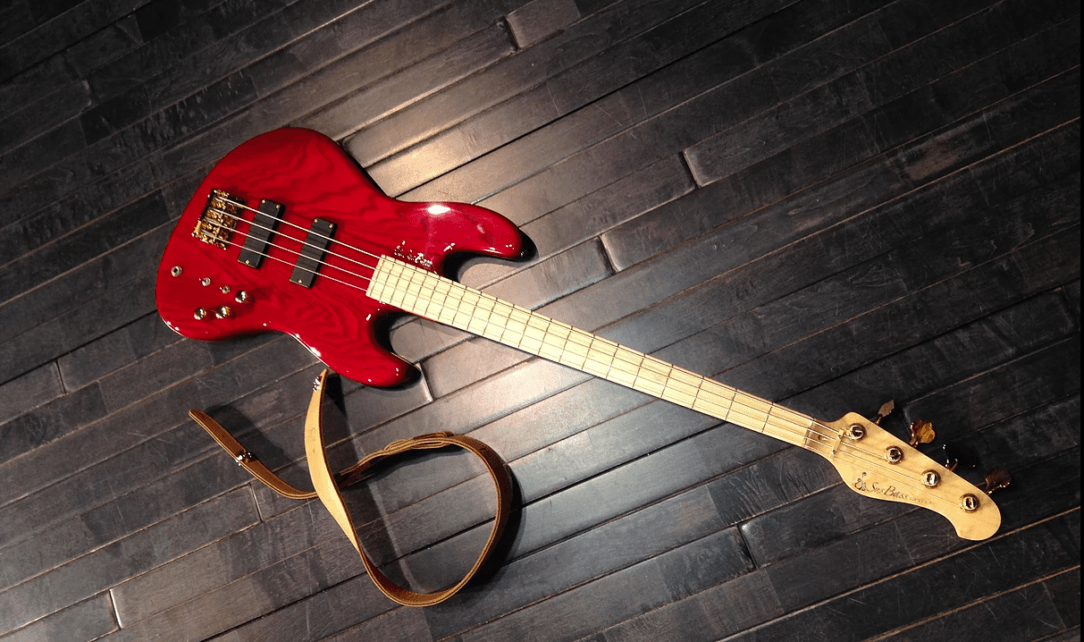 Sus Bass – Fine Handmade Korean Basses
MikesGig is supported by its audience. When you purchase through links on our site, we may earn an affiliate commission. Read the full disclosure HERE.
I had the good fortune to visit the Sus Bass booth at NAMM 2019 to play and hear a fantastic line of bass guitars from Korea. Jin Su Lee, the company owner, and builder of these fine basses has a wonderful and outgoing spirit that lives in his creations. Jin Su has been handcrafting basses under the Sus Bass name since 2007. Many top tier Korean bassists play Sus Bass.
"We check three important parts for making bass instruments." He says on his website. "The first is the sound. The second is playing sense. Third is design."
Daesung Ko demonstrates these beautiful handmade bass guitars.
The workmanship on these basses is top notch, with extreme playability and tone. The finishes are stunning. I especially liked the red P bass with its high gloss candy apple finish. This P had a nice vintage vibe with modern refinements. One of the nicest non-Fender Ps that I've played.
Starting at $2500 – show prices – these instruments are not inexpensive, but not too expensive to be a good value when compared to a Fender custom shop or any of the many boutique "Fenders".