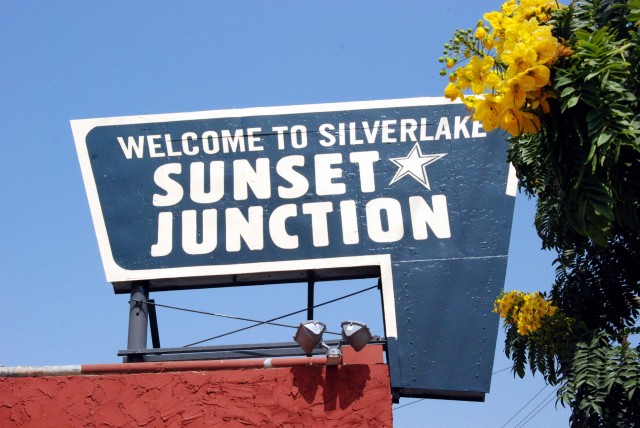 Sunset Junction Cancelled
MikesGig is supported by its audience. When you purchase through links on our site, we may earn an affiliate commission. Read the full disclosure HERE.
STATEMENT FROM SUNSET JUNCTION REGARDING TODAY'S DECISION BY THE BOARD OF PUBLIC WORKS
The requested city fees of $142,000 for the 2011 Sunset Junction Fair were secured from Live Nation ($100k) along with supporters, who stepped up on behalf of Sunset Junction in respect of their 31-year history. Sunset Junction legal was told by the Board of Public Works hearing on Monday, August 22 that they may re-consider issuing permits if Sunset Junction could provide them with this year's fees in advance, totaling $142,000 by Wednesday, August 24 at 12 noon. The majority in attendance on August 22 were in support of Sunset Junction.
Live Nation deeply understands the importance, the legacy and the great impact the fair has on the majority of the community, along with the artistic community. The funds did arrive yesterday from Live Nation, however not in time for Sunset Junction organizer Micheal McKinley to deposit in the bank. The funds were deposited in the bank this morning (8/24) with a faxed receipt of proof sent over to the Board of Public Works. This is disputed in the media.
Last year, one week prior to the 2010 Sunset Junction Fair, organizers were presented with a bill for $267,000 from the city. In prior years, these fees did not exist for the non-profit organization, which utilizes Sunset Junction as a fundraiser to help at risk youth embrace a better life choice. Sunset Junction repeatedly asked for an itemization of city fees and once they were received, found that the fees were inflated more than 10 times that of comparable LA festivals. They also found that the fees for the police seemed to be questionably inflated. This point was also brought up at Monday's hearing and addressed by Commissioner Valerie Lynne Shaw. The official answer by a police representative when asked about the discrepancy in charges from one year to the next, was there "was a change in policy".
Sunset Junction has every intention of paying the city fees that it justifiably owes; the non-profit simply asks for a fair and just accounting that is comparable to other citywide events.
Sunset Junction was fortunate and grateful to have Live Nation step-up to support them at the 11th hour. This is not a regular occurrence during these harsh economic times and prior years of recession, and therefore Sunset Junction should not be faulted for not being able to previously deliver funds. It is a testament to Live Nation for having the passion, heart and soul to save the special magic of Sunset Junction for all the fans, the community, the artistic community, the at risk youth and everyone else here who loses as a result.