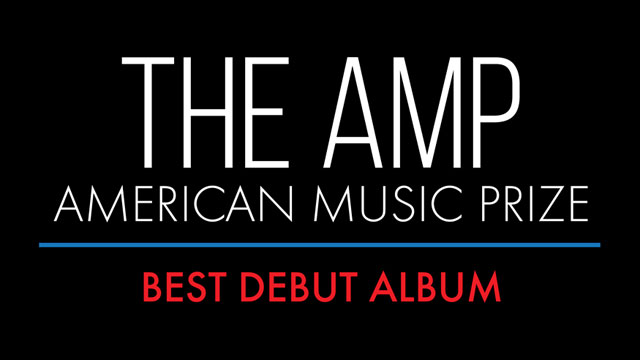 Submit Your Album Now To The American Music Prize (The AMP) for Best Debut Album
MikesGig is supported by its audience. When you purchase through links on our site, we may earn an affiliate commission. Read the full disclosure HERE.
INAUGURAL MUSIC PRIZE FOR DEBUT ALBUMS TO BE ANNOUNCED THIS FALL, NOW ACCEPTING SUBMISSIONS
There is no fee to enter
The American Music Prize for Best Debut Album (The AMP) is an 'art' based prize celebrating contemporary music – of excellence. The Prize aims to encourage, discover, reward and promote new music of excellence by USA artists.
The creation of the Prize was inspired by the success of the UK's Mercury Music Prize ‐ which boosts the careers of UK artists across the globe every year – and is modelled on the operations of the successful Australian Music Prize (The Coopers AMP) which is currently running its 10th annual prize.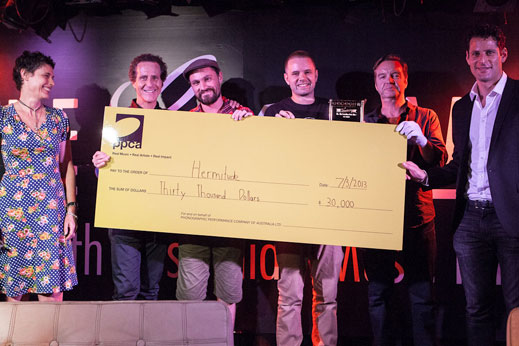 All debut albums by US artists released between August 1st, 2014 and July 31st , 2015 which sell 1,000 units or more, will be listened to by a panel of handpicked, expert judges. Each judge is known for his/her 'great ears' and ability to listen to music from all genres and be able to determine which albums are some of the best of the year. From this initial listening process a Longlist is formed. All judges then  discuss, debate and make passionate pleas for certain albums to make the Shortlist – or not.
Judging for the inaugural American Music Prize for Best Debut Album ("The AMP") is currently underway with several albums already selected for the long-list. These albums include the self-titled efforts from Benjamin Booker and Haerts as well as Big Quis' My Turn, Caroline Rose's I Will Not Be Afraid, Ex Hex's Rips, Kiesza's Sound Of A Woman, Larkin Poe's Kin, Mick Jenkins' The Water(s) and Twin Peaks' Wild Onions. Of the acknowledgement, Nini Fabi from Haerts comments, "This album was our first introduction to the world as Haerts and a big step for us as artists and for our career. You only get to do that once. I think that debut albums are inherently special in that way, so it's wonderful to be considered for The American Music Prize." Booker adds, "I put a lot of blood, heart, and sweat into this album so am very pleased to hear it has been recognized by this independent panel of judges."
All U.S. debut albums released between August 1, 2014 and July 31, 2015 are eligible for The AMP. There are already over ninety albums identified as eligible and allocated to the judges for their opinions. The full list can be found here. A shortlist of finalists will be announced in late August with the grand prize following in late September. The winner will receive a significant cash prize in addition to garnering industry-wide attention.
Album registration and complete eligibility details can be found at: www.americanmusicprize.com. There are no entry fees.
Of The AMP, founder Scott B. Murphy comments, "There are tens of thousands of album releases in the U.S. in every 12 month period which makes it difficult for new artists to break through no matter how great their recordings are. The AMP process significantly helps those making great debut albums to be heard, appreciated and assisted."
The AMP judging panel: Nathan Brackett (Rolling Stone), Rand Foster (Fingerprints), David Fricke (Rolling Stone), David Greenwald (The Oregonian), Dennis Herring (producer), Jewly Hight (freelance journalist), Mel Honore (Cerebral Ballzy), Britt Julious (freelance journalist), Daniel Kohn (freelance journalist), Kristin Kurtis (KGSR), Eric Levin (Criminal Records), Steve Lillywhite (producer), Melissa Locker (freelance journalist), Josh Madell (Other Music), Pat McGuire (FLOOD magazine) Sean Moeller (Daytrotter), Matt Nathanson, Robert Neumann (KHMX), Dan Plunkett (End Of An Ear), Michael Ramirez (Radio Active Records), David Safar (KCMP The Current), Craig Shelburne (CMT), Patrick Stump (Fall Out Boy), Amanda Warner (MNDR) and Bob Waugh (WRNR).
Friends of The AMP include: Craig Averill (Serling Rooks Ferrara McKoy & Worob), Gillian R. Bar, Esq. (Carroll, Guido & Groffman, LLP), David Bason (Hundred Handed), Alex Black (Warner Bros Records), Jennie Boddy (The Fun Star), Paul Brown (Red Hat 22),  Joe Calitri (Red Bull Records), Jeff Castelaz (Elektra), Jonathan Daniel (Crush Management), Charlie Feldman (BMI), Deb Fenstermacher (Red Light Management), John Fleckenstein (Sony Music), Christian Fresco (Pearl Jam), Tom Gates (Nettwerk), Piero Giramonti (Harvest Records), Richard Grabel (Davis Shapiro Lewit Grabel Leven Granderson & Blake), Kate Hyman (BMG Chrysalis), Andrew Jackson (Milton Archer / Deckstar Management), Justin Kalifowitz (Downtown Music Publishing), Janine Kerr (FOX Sports Music), Rell Lafargue (Reservoir Media), Kate Landau (Red Light Management), Michael McDonald (Mick Management), Wade Metzler (SoundExchange, Inc), Loretta Muñoz (ASCAP), Reen Nalli (The Groove Merchants), Jaclyn Ranere (The Orchard), Jeff Sosnow (Warner Bros Records), Robert Stevenson (Republic/Universal), Don VanCleave (DVC MGMT), Karen Wiessen (Autonomic Media), Craig Winkler (Grand Jury Music).