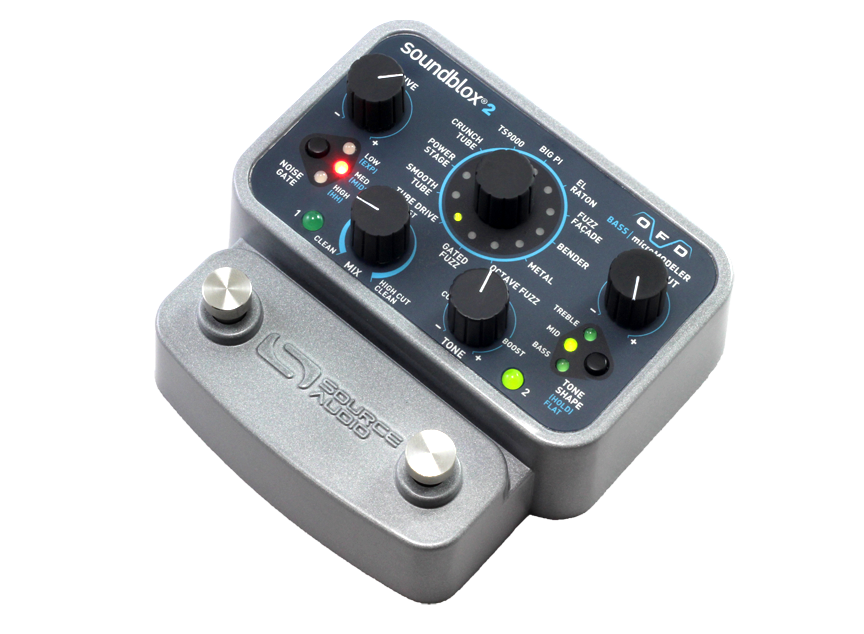 Source Audio Soundblox® 2 OFD Micromodelers For Bass & Guitar
MikesGig is supported by its audience. When you purchase through links on our site, we may earn an affiliate commission. Read the full disclosure HERE.
Source Audio, innovators of the award winning Hot Hand® Effects Controller and Multiwave™ Distortion, have released two new pedals, the Soundblox 2 OFD Guitar microModeler and OFD Bass microModeler. The "OFD" stands for "Overdrive, Fuzz, and Distortion." Both pedals offer twelve meticulously crafted overdrive, fuzz, and distortion tones specifically voiced to accommodate the individual frequency range of either guitar or bass. Each pedal's comprehensive collection of distortion effects includes tone accurate models of Marshall® and Mesa Boogie® amps, as well as iconic pedals including the Big Muff®, Fuzz Face®, and Tube Screamer®.
See the Soundblox 2 OFD Guitar & Bass microModeler in action here: 
GUITAR: http://www.youtube.com/watch?v=EGasCgXMiYs
BASS: http://www.youtube.com/watch?v=EaHPsHtvdL4