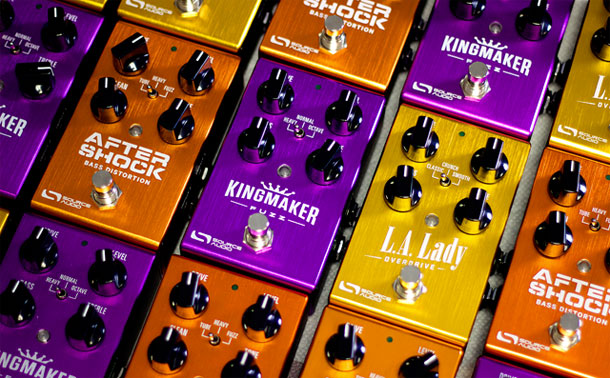 Source Audio Shipping The Fuzz, The Drive, & The Distortion
MikesGig is supported by its audience. When you purchase through links on our site, we may earn an affiliate commission. Read the full disclosure HERE.
It's official, Source Audio's the Fuzz, the Drive & the Distortion are in stores. We started shipping the L.A. Lady Overdrive, Kingmaker Fuzz, and AfterShock Bass Distortion last week. These incredible drive pedals are small in size, but inside live the archetypal tones of over 50 years of overdrive and fuzz technology. Each pedal ships with three styles of warm and powerful overdrive, fuzz, or distortion – simply plug them into your rig and you're off. But connect the pedals to the Neuro Mobile App (a free download for iOS and Android devices) and tap into their true potential. The Neuro App provides access to Source Audio's free library of over 40 drive engines, and an extensive set of equalization controls and routing possibilities. Save any of the drives directly to any of the three toggle switch positions. Just like our One Series Modulation pedals, owning any one of the drive boxes is like owning all three.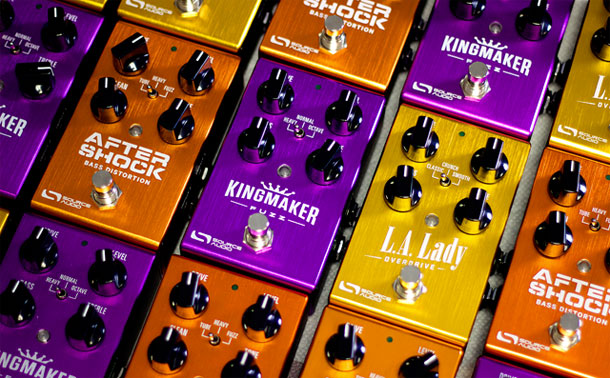 There are only a limited number available in a small collection of stores. Click here to find our where they're available.