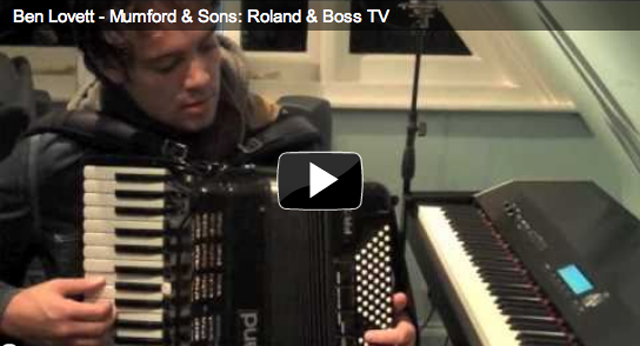 ROLAND'S INSTRUMENTS TAKE CENTER STAGE AT 53rd GRAMMYS
MikesGig is supported by its audience. When you purchase through links on our site, we may earn an affiliate commission. Read the full disclosure HERE.
Los Angeles, CA, March 16, 2011— According to CBS, an estimated 26.66 million people tuned into this year's 53rd annual GRAMMY® Awards , the largest audience since 2000. In addition to the performers and nominees highlighted on the GRAMMY's, Roland musical instruments were a central part of many performances and were as visible as the artists themselves onstage at the Staples Center in Los Angeles.
This year's ceremony featured exciting performances by Janelle Monae, B.o.B. and Bruno Mars. Mars, seated stage front, played the Roland's V-Piano® during his performance of "Nothing On You," then used the Roland LX-10F Digital Upright Grand Piano while performing "Grenade."
Other highlights of this year's show included performances by the The Avett Brothers and Roland artists Mumford & Sons. The Avett Brothers performed "Head Full of Doubt/Road Full of Promise," with the Roland RD-700GXF as the central instrument for this song. Later, both groups and many other musicians joined Bob Dylan for his performance of "Bringing It All Back Home." Ben Lovett played his Roland FR-7x V-Accordion as part of the jam.
According to Dan Krisher, Artist Relations Manager for Roland Corporation U.S., "Pianos such as the V-Piano, with its advanced modeling technology, and the LX-10F and RD-700GXF, both with their SuperNATURAL® sound engines, offer an expressiveness and nuance not found in most stage pianos, making them ideal for telecasts like the GRAMMY's where the performance is everything. And with the FR-7x V-Accordion, players like Ben Lovett, can take center stage with the rest of the band without being hampered by power cables or even audio cables if he chooses to go wireless."