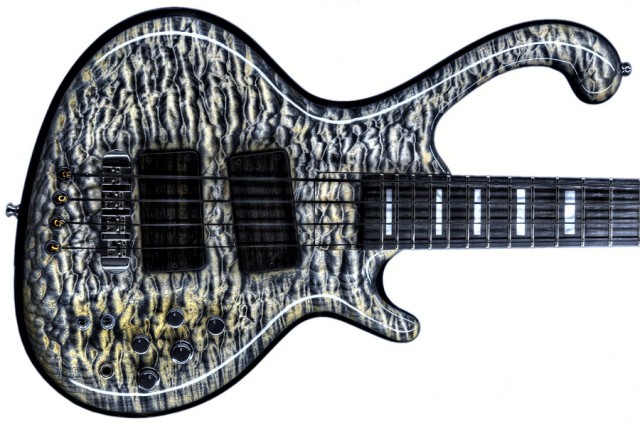 NAMM 2011 – Ritter Instruments
MikesGig is supported by its audience. When you purchase through links on our site, we may earn an affiliate commission. Read the full disclosure HERE.
I had the good fortune of meeting Jens Ritter at his first NAMM show in 2001. He had a "modest" booth in the basement of Hall E on the last row (newbie alley), a couple tables draped in black velvet. But on this nondescript platform were the most amazing basses that I had ever seen – the form, the finish, the function. It was true art. And the playability and sound were superb. Unlike anything I had experienced before in a bass. I told him that he would sell out – he did – and raved about him throughout the show.
New for 2011
Instrument Number: 0905
Price: EUR 6260
Roya 4-String
-Beautiful Quilted Maple Top on Alder Body
-White Pearl Block Inlays
-Worn Black transparent High Gloss Finish
-Ritter Triplebucker Pickups & Ritter Master Electronics
-super punchy MM sound – very much fun to play!!!