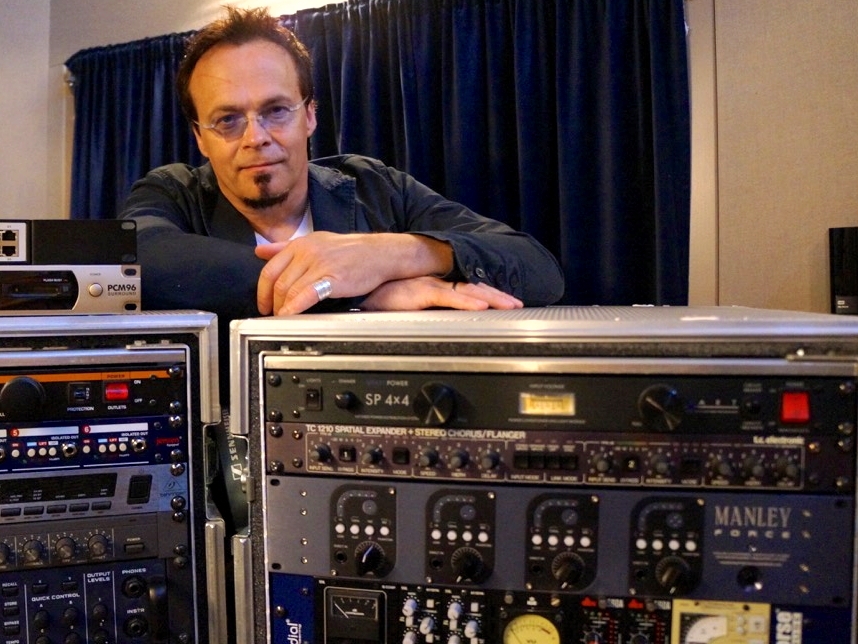 Richard Chycki Captures Dream Theater with Manley FORCE®
MikesGig is supported by its audience. When you purchase through links on our site, we may earn an affiliate commission. Read the full disclosure HERE.
Known for his hard-hitting, hit-radio-friendly tracks, Richard Chycki has engineered albums for Rush, Aerosmith, Skillet, Mick Jagger, and many more. Chycki recently teamed up with Dream Theater to engineer their thirteenth (!) album. Tracking began in February 2015, and by the time the band was ready to record vocals, Chycki had acquired a new favorite tool: the Manley Labs FORCE® four-channel microphone preamp.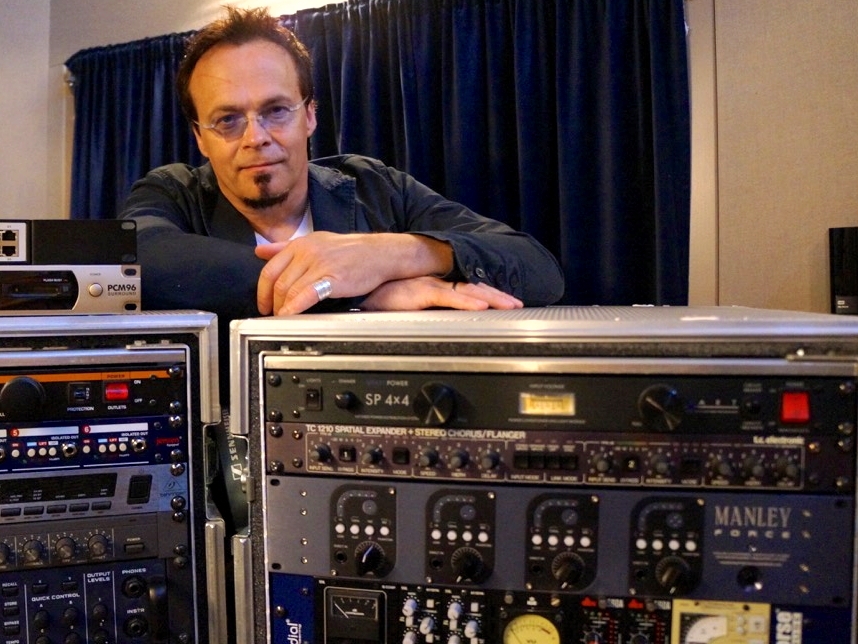 The FORCE employs the same exquisite tube preamplifiers found in the award-winning Manley CORE® channel strip. Housed in a beautiful chassis, the FORCE is handcrafted, with smooth, silky rotary potentiometers; gold-plated XLR connectors; Manley IRON® Mic input transformers; and 1/4-inch direct inputs. Its power supply, also introduced in the CORE, boasts an innovative design custom developed for Manley Labs' high-voltage tube preamps. That high voltage results in high headroom-one reason Chycki was so excited about the FORCE.
"EveAnna Manley told me she had a new high-voltage tube preamp under development that was going to be pretty special, and it sounded like just what I was looking for," Chycki recalls. "Dream Theater's James LeBrie is a very dynamic vocalist, exceptionally sensitive, and with incredible power. He can break glass too! With all that power, he distorts 99 percent of mics and preamps, but the FORCE has phenomenal headroom, and it sounds spectacular on his voice. We've finally found a preamp that can keep up with him. I record James with a Blue Blueberry mic, and with that and the FORCE, his voice sounds forward, present, and clean. The producer liked the vocal sound so much he made a point of asking how I did it-a high compliment."
In Chycki's opinion, Dream Theater is an acid test for a preamp. "All of the players in Dream Theater are extremely dynamic, so if there is a weak link in the audio chain, it's going to be exposed quickly. The FORCE handles everything I've thrown at it with ease and elegance. And it's simple to operate. The seven-segment LED metering appeared unusual at first glance but I have three racks of gear, and with these meters I find it easy to keep an eye on what the FORCE is doing."
And, observes Chycki, "It's doing its job 110 percent. The band members say that this is the best that LeBrie has ever been captured-and they're all audio fanatics, so you can take that seriously. I can put the FORCE on anything, and it sounds really good: quiet, dynamic, and open."
What's next in the sessions? "After we finish the vocals, we'll do guitars and keyboard overdubs with the FORCE," Chycki replies. "I'm sure I'm going to be exceptionally pleased with the results."