Red Witch Valeria Limited Edition Analog Guitar Compressor Pedal
MikesGig is supported by its audience. When you purchase through links on our site, we may earn an affiliate commission. Read the full disclosure HERE.
Red Witch is famous for producing ultra low quantity limited edition effects pedals for guitar – and this is one of them
Valeria is a hand-made, ultra flexible analog compressor. A unique labor of love built around the legendary CA3080 operational transconductance amplifier.
Valeria offers controls for Attack, Decay, Volume as well as a pristine parallel compression option, accessible through the Blend control. There is an internal input level control.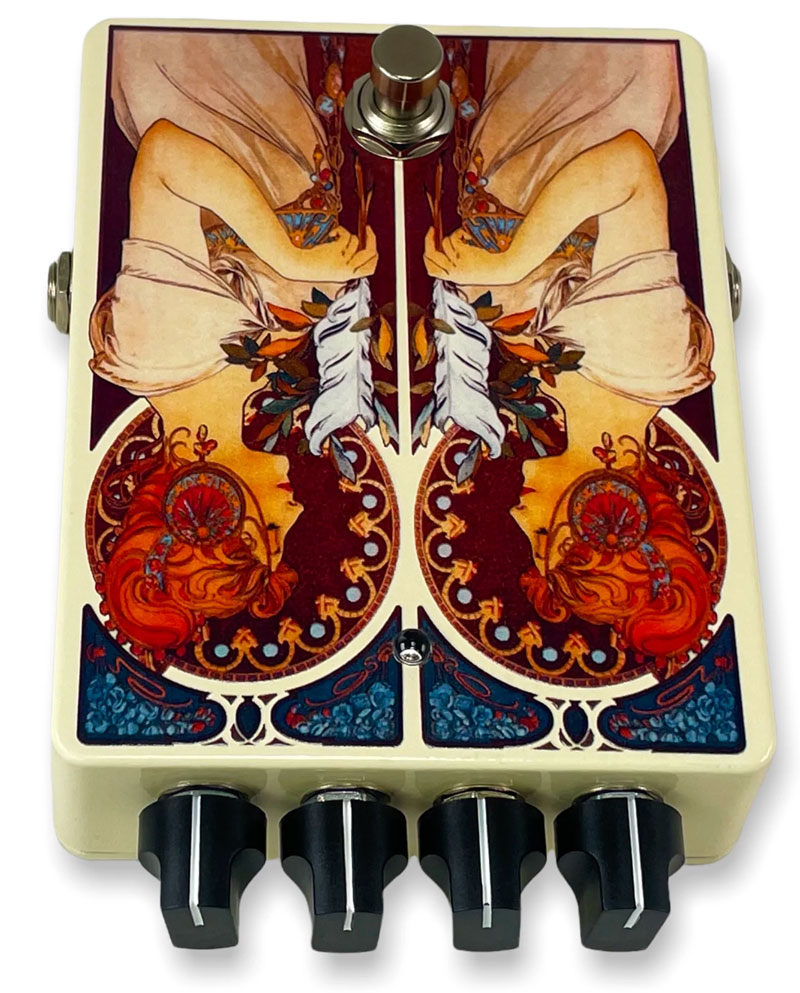 Valeria offers everything from the faintest sprinkle of oh-so-subtle compression to extreme squish . And everything in between.
Is Red Witch a cult?
Red Witch Ltd is a company based in New Zealand and founded by Ben Fulton, which makes analog guitar effect pedals. 
"We strive to blend art and technology into our pedals.
We aim to create devices that inspire the player - sonically and visually.
We are dedicated to creating unique new pedals - not clones."
Valeria can be operated from a standard DC 9 volt power supply, or you can use an 18 volt supply to access more headroom.
There will only ever be 33 Valeria made, each hand made by me, with a unique serial number and hand signed.
Where to buy:
Available only at Red Witch for $349 USD
Don't miss out!