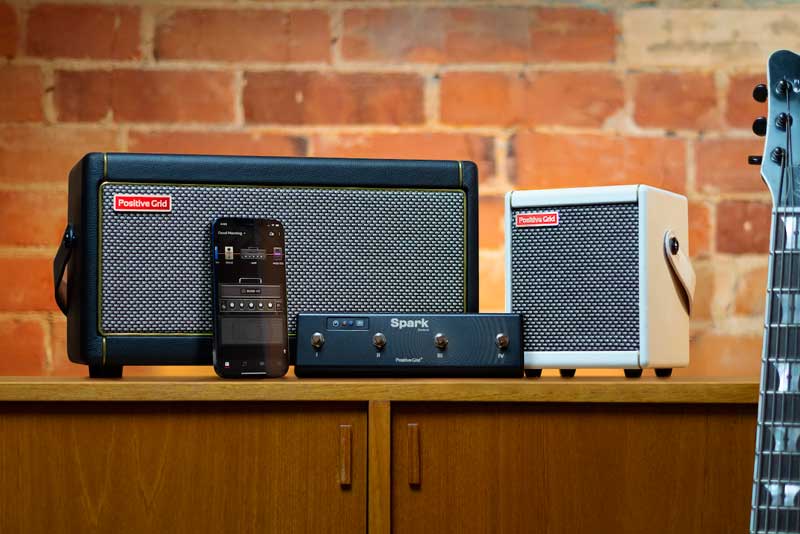 Positive Grid Celebrates The 300,000 Spark Amp Players Milestone In Just Over 2 Years
MikesGig is supported by its audience. When you purchase through links on our site, we may earn an affiliate commission. Read the full disclosure HERE.
With 300k global guitarists playing more with Spark 40 & Spark MINI, Positive Grid is igniting renewed energy around guitar fueled by smart technology and elevated tone
300,000 guitarists around the world have united under Spark, Positive Grid's innovative and award-winning series of smart guitar amps. With AI-driven smart features, endlessly inspiring tone customization and more, the Spark community has ignited a renewed energy around guitar. Most importantly, they are playing more than ever before, collectively jamming for over 217,305,445 minutes.
To celebrate the 300k players milestone, Positive Grid asked their passionate user base to share why they play, with the goal to uncover all the reasons why guitarists are compelled to plug in everyday. Stay tuned for new content on social media and the Positive Grid blog that shares some of this player inspiration. 
"When Spark 40 launched a little over two years ago, no one could have predicted the number of players who would go on to play more, learn more and engage more with their guitars as a result," reflects Positive Grid's Senior VP of Marketing, Laura B. Whitmore. "We are truly humbled to see the impact it's made for players of all levels and genres around the world, and now in even more inspirational settings with the new, portable Spark MINI."
Positive Grid's best-selling Spark 40 smart guitar amp & app allow guitarists to learn and play guitar with interactive features such as Smart Jam and Auto Chords, and to access more than 10,000 guitar tones. The 10 Watt Spark MINI smart guitar amp & Bluetooth® speaker inherits all the smart features of Spark 40 in a smaller, go-anywhere package, powered by a rechargeable battery. Its passive radiator pumps out tight, punchy bass performance, while custom EQ scenarios ensure optimum sound whether jamming or casually listening to music.
Players and guitar fans are encouraged to check out Positive Grid's website for new blog content and announcements around this special celebration. They can also follow Positive Grid on social media to discover all the reasons why Spark guitarists are inspired to play, and check out infographics that map out unique and compelling player data.
Where to buy:
Special bundles, offers and more will be offered for the entire Positive Grid product line. Join the celebration at positivegrid.com.