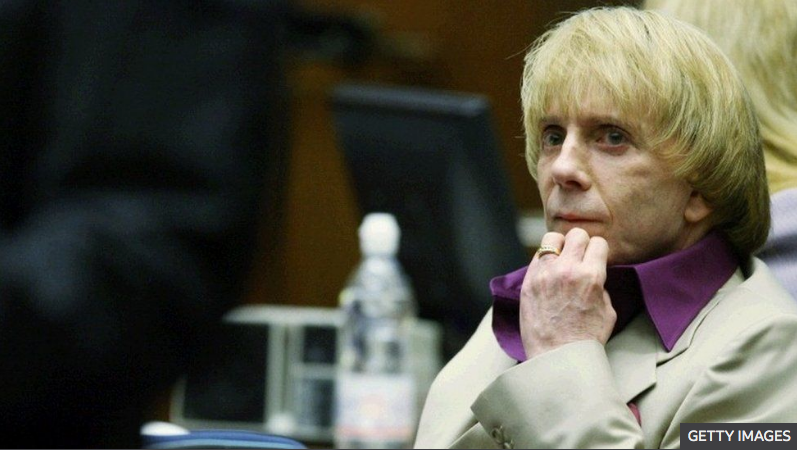 Phil Spector, "Wall of Sound" Producer, Dead at 81 Of Natural Causes
MikesGig is supported by its audience. When you purchase through links on our site, we may earn an affiliate commission. Read the full disclosure HERE.
Record producer Phil Spector died Saturday, 1/16/2021 at the California Health Care Facility in Stockton where he was serving a 19-year sentence.
His death was confirmed by the California Department of Corrections and Rehabilitation.
"California Health Care Facility inmate Phillip Spector was pronounced deceased of natural causes at 6:35 p.m. on Saturday, January 16, 2021, at an outside hospital. His official cause of death will be determined by the medical examiner in the San Joaquin County Sheriff's Office," it said.
Harvey Phillip Spector was born in New York in 1939, to Russian-Jewish parents. His father killed himself when Spector was a boy, and his mother moved her family to Los Angeles.
He began his career in his teens as a performer, forming a band – the Teddy Bears – with three high school friends. They had a hit single in 1958 with a song that took its title from the wording on his father's gravestone: "To know him is to love him."
The record went to number one on the Billboard Hot 100, but the group split the following year.
Spector founded his own record label, Philles, in 1961. He produced high-profile 1960s girl groups such as Crystals and the Ronettes, including on 1963 hits Be My Baby and Baby I Love You.
He also worked on The Righteous Brothers' hits You've Lost That Lovin' Feelin' and Unchained Melody.
His signature production technique, the "Wall of Sound," involved layering several instruments, including strings, woodwind and brass, to give a lush, orchestral sound.
In the early 1970s, Spector collaborated with The Beatles on their final album Let It Be, as well as producing John Lennon's solo album Imagine.
As the decade progressed, the much-feted producer became reclusive and disturbing accounts of his behaviour became widespread. Spector is said to have held a gun to singer Leonard Cohen's head during sessions for his album Death of a Ladies' Man.
Ronettes lead singer Veronica "Ronnie" Bennett, who became Spector's second wife and divorced him in 1974, wrote in her 1990 autobiography that he subjected her to years of horrific abuse. She said he had threatened to kill her and display her body in a glass-topped coffin he kept in her basement.
"I can only say that when I left in the early '70s, I knew that if I didn't leave at that time, I was going to die there," Ronnie wrote of the time.
Weeks before Lana Clarkson was shot dead, Spector gave a rare interview to British broadsheet The Telegraph.
"I would say I'm probably relatively insane, to an extent," he told the paper, adding that he had "devils inside that fight me".
Responding to news of the producer's death, Blondie guitarist Chris Stein tweeted: "When we went to Phil Spector's house in the 70s he came to the door holding a bottle of diet Manischewitz wine in one hand and a presumably loaded 45 automatic in the other. Long story.
"I thought he was nuts."