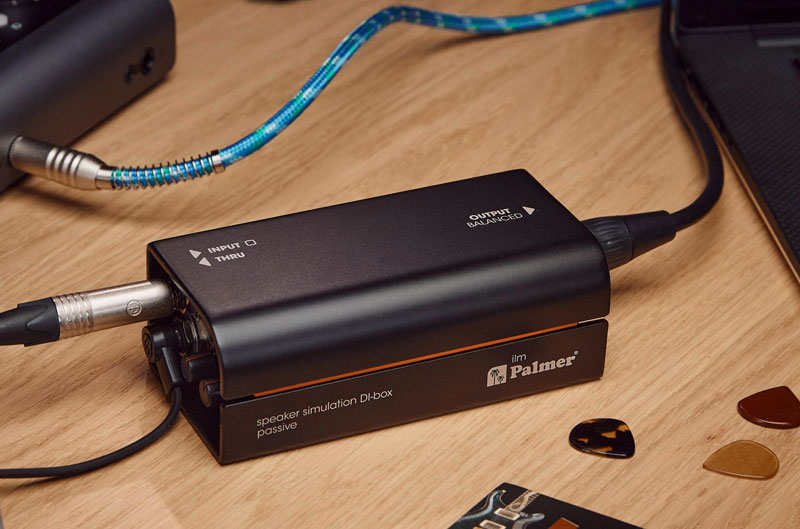 Palmer Launches New River Series DI Boxes, Re-amplification Boxes, Line Isolators, Splitters and Mergers
MikesGig is supported by its audience. When you purchase through links on our site, we may earn an affiliate commission. Read the full disclosure HERE.
The River Series contains high-precision circuitry designed by award-winning engineers so your sound remains uncolored until it reaches its destination: the heart of your listeners.
Palmer's River Series of reliable and professional DI boxes, re-amping boxes, line isolators, splitters and summers is available now. Musicians and sound engineers worldwide will appreciate these German-developed solutions for their unobstructed signal flow and unadulterated sound – crystal clear and as alive as water! For this reason, the various models in the River Series are named after German rivers and feature names such as ilm, enz, wipper, vils, trave and tauber. Thanks to their high-precision circuits, the sound always reaches its destination in its purest form.
 
Based on a distinctive and uniform design language, all of the Palmer River Series products are made of solid aluminium and feature a robust steel front panel that ensures years of reliability in the face of tough everyday stage and studio use. All come with the standard Palmer 5-year warranty – which the brand offers on all of its products.
 
Palmer Senior Product Manager Robin Henlich says: "In the tradition of the Palmer brand, which has been manufacturing audio tools for professional use on stage, in broadcasting and in the studio since 1980, all new developments are meticulously thought through down to the last detail, so that they meet the high demands of professionals both technically and aesthetically. Of course, we have also implemented this claim in the development of the new Palmer River Series."
 
These six new live stage and studio sound helpers are available immediately, and each is a specialist in its own discipline:
 
Palmer ilm – passive speaker simulation DI box
Analog Speaker simulation for authentic guitar sound without mic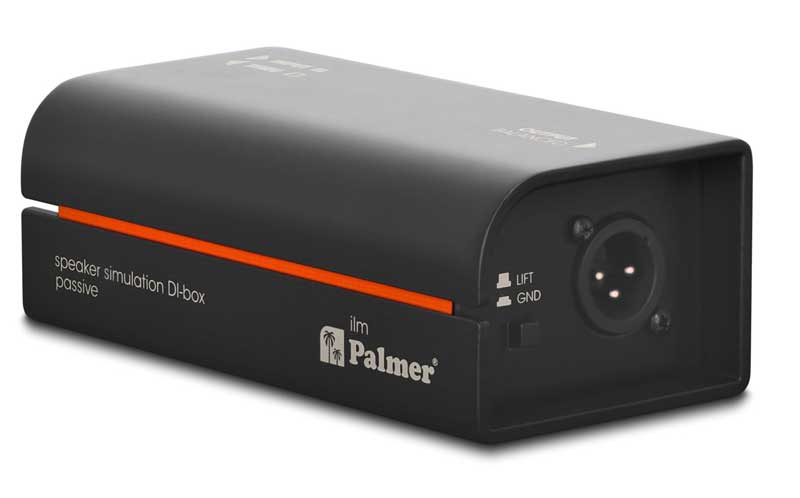 Palmer enz – passive 2-channel line isolation box, unbalanced
Eliminates ground loop hum and interfering signals

Palmer wipper – passive DI box
Balancing and impedance matching for guitar, bass, keyboards & synthesizers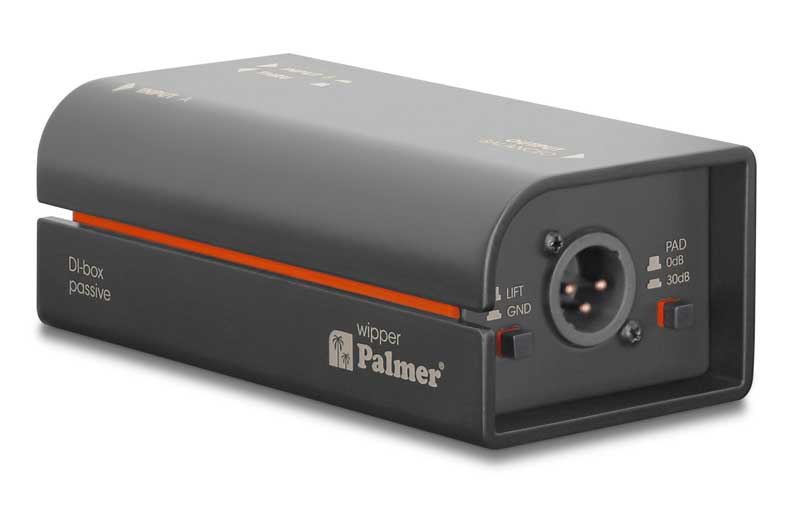 Palmer vils – passive mono merge line isolation box
Mixes two input channels (e.g. laptop headphone output) to mono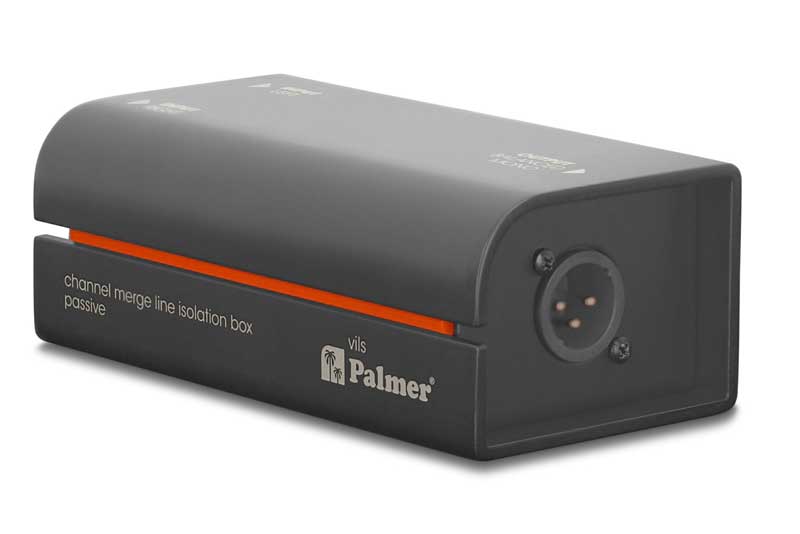 Palmer trave – passive re-amplification box
For playing out DAW/mixer signals to guitar/bass amplifiers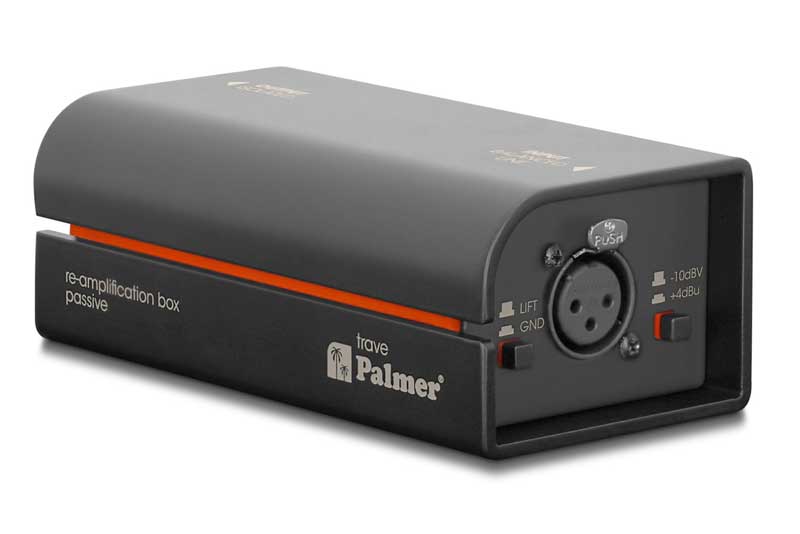 Palmer tauber – passive microphone merge box
For connecting two microphones to one microphone input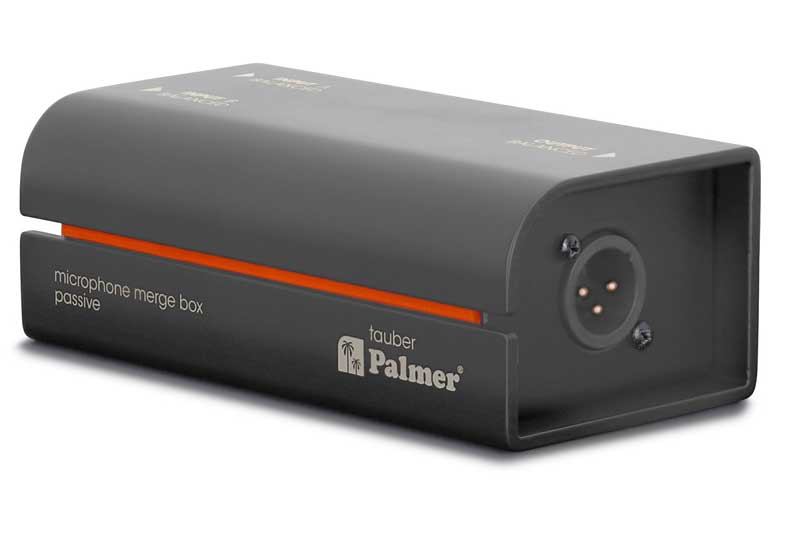 Where to buy: