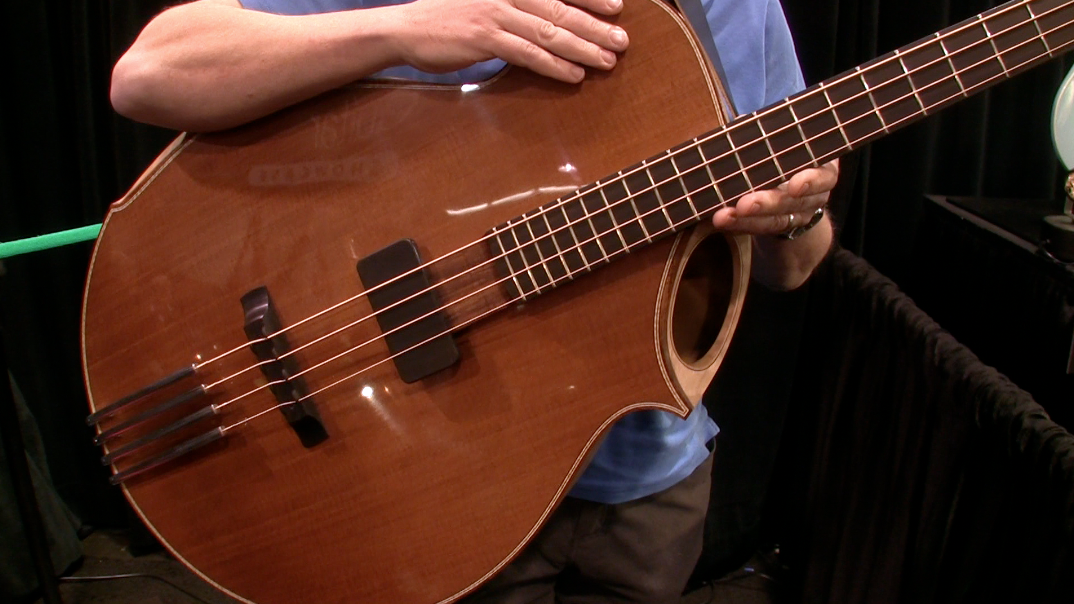 OJ Guitars Brummbass at NAMM 2020
MikesGig is supported by its audience. When you purchase through links on our site, we may earn an affiliate commission. Read the full disclosure HERE.
Evoke the pure joy of playing music on a work of art.
Luthier Oliver Jaggi is a third-generation Swiss craftsman who grew up with the influence of the Alps, the Rockies and the 100+ ways to say "wood" in Swiss German.
He has over three decades of experience in working in a close relationship with wood and music. Through this relationship, Oliver has explored the boundaries of engineering and tonal possibilities with an ongoing spirit of inquiry. This inquiry has led to work marked by both precision and depth of feeling.
Each of his guitars is handcrafted in his Northern California workshop and is a work of art to be treasured and heard.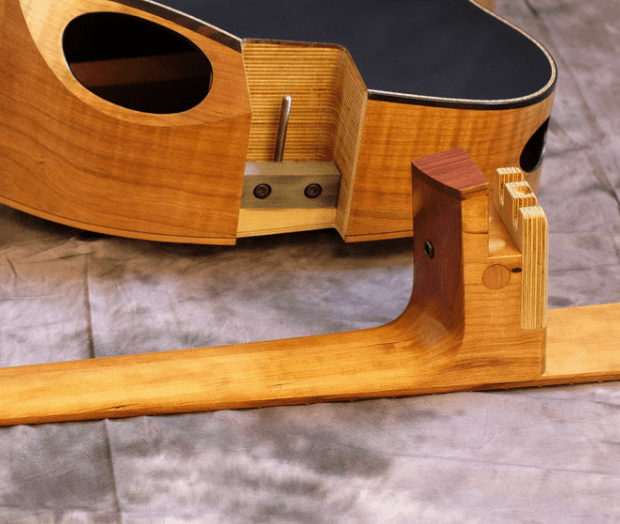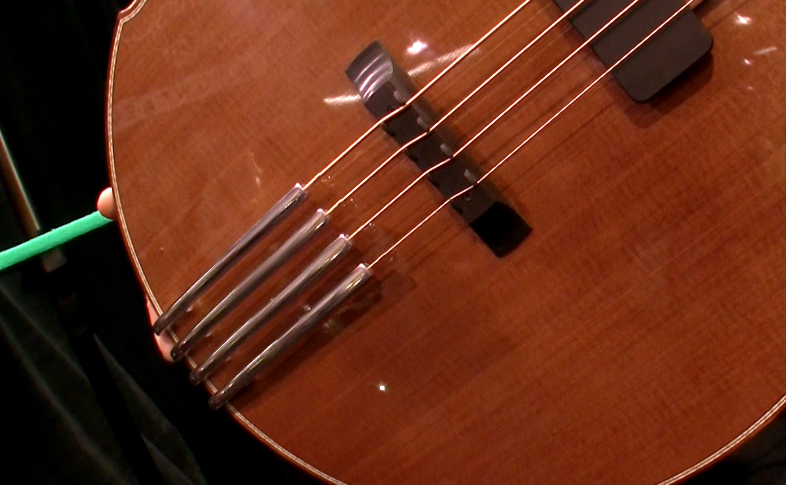 Mikes Notes:
Oliver is a sweet guy and a highly skilled luthier. His design, choice of woods, and meticulous construction combine to create an instrument that is both a visual and musical work of art. The Brummbass has some innovative details like the adjustable neck angle and bridge assembly that compensates for a shallow string break angle.
Watch the video and tell me what you think in the comments below.