NAMM 2011 – New TC-Helicon Products On Display
MikesGig is supported by its audience. When you purchase through links on our site, we may earn an affiliate commission. Read the full disclosure HERE.
No-Limit, Non-Stop Music Making with VoiceJam!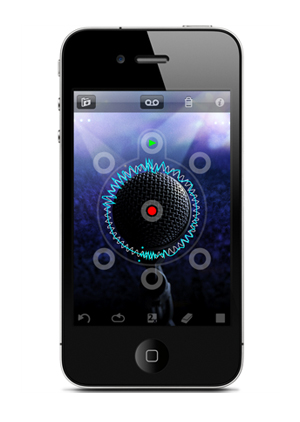 TC-Helicon, the only pro audio company 100 percent dedicated to the needs of vocalists, announces the VoiceJam™ app – a powerful iPhone, iPod Touch and iPad app for creating music on the fly. The application provides real-time audio looping, layering and an intuitive live performance interface to musicians everywhere. The portability of the iPhone and iPad allows musicians to be creative with the sounds around them, wherever they go. Despite its name, VoiceJam is not limited to the voice – if it's audible, it's loopable!
Loops are evolved by layering new audio ideas in sync with older ideas that gradually fade away. Loops can also be copied and swapped in and out of six alternate loop locations, allowing a complex musical structure to develop over time.
VoiceJam has its very own audio narrated and interactive tutorial which provides a step-by-step guide, giving real-time interactive demonstrations of how to start jamming with VoiceJam's intuitive and creative interface. Performance recordings can be uploaded to SoundCloud for the whole world to enjoy.