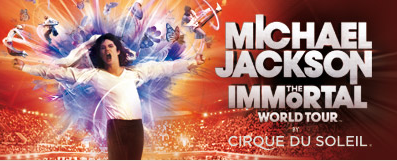 New Michael Jackson's -Michael
Does Michael Jackson's new album honor his legacy? Entertainment Weekly, The Washington Post, Los Angeles Times
MikesGig is supported by its audience. When you purchase through links on our site, we may earn an affiliate commission. Read the full disclosure HERE.
On "Breaking News," a snappish track on "Michael," the first album released posthumously from Michael Jackson's extensive archives, outtakes and potential discard pile, the singer laments the media obsession that defined his life.
"Everyone wanting a piece of Michael Jackson," he sings in a voice that verges on an angry whisper. "He wants to write my obituary. You just want to read it again." The context couldn't be more ironic, considering that "Michael" often feels like a capitulation to those teeming masses who want one more shred of their beloved at any cost.
That's not to say that "Michael" is embarrassing or damaging to the legacy of the biggest pop star of the last half-century or so. For the most part, it's a considered artifact, both modern and nostalgic, by Teddy Riley, John McClain and Theron "Neff-U" Feemster, producers who have recently worked with Jackson.
The first song on the album, "Hold My Hand," a duet with Akon, is a crisp anthem that fits in on the radio but doesn't really blow anything open, despite its earnest attempts. "Keep Your Head Up" is a classic Jackson inspirational with a starry-eyed, gentle touch, not the full-blown Messiah mode of "Man in the Mirror" or "Heal the World."
Maybe one of the sweetest, old-fashioned tracks, reminiscent of the aw-shucks romanticism of the Jackson 5, is "(I Like) The Way You Love Me," which starts with a recorded fragment of Jackson describing the tempo and melody, and then a touch of beat-boxing. That modest snippet of Jackson's notes imbues the song with the sense of an inspired musician who was still chasing his vision, seeking its most perfect incarnation.
But like some ghoulish postmodern joke on "Thriller," "Michael" can't help but feel like the work of zombie hands –- albeit tasteful zombie hands with ears finely attuned to the current whims and fancies of pop radio. Interestingly, questions abound about the album's authenticity in certain spots: Sony issued a rebuttal to the accusation from some Jackson family members that his voice in "Breaking News" is an imitation.
We might never know if it's fake or not, but the debate only underscores the fact that "Michael" is a product of many different creators that raises as many questions as it answers. We'll never know what Jackson really would've done with these songs but this is the first of, no doubt, many guesses we'll get that hopefully won't yield diminishing returns. "Michael" reasserts that in death, he's still a mystery, the ultimate phantasmagoria of pop music.
–Margaret Wappler/LA Times
Does Michael Jackson's new album honor his legacy?
The reviews are in for the superstar's album of previously unreleased material, "Michael." Is it a worthy coda to the King of Pop's career?
It is not bad, but leaves you wondering: "Michael" is "arguably stronger" than Jackson's 2001 release, Invincible, says Leah Greenblatt at Entertainment Weekly. It's a "solid" effort "as far as musical epitaphs go" — the "airy, danceable" track "Monster" is a highlight. But Jackson was famously a perfectionist in the studio, and listening to the album, "it's hard not to not wonder what he would have done differently — or if he would have wanted us to hear it at all."
This should not be part of Jackson's legacy: There isn't much reason to pick up this "10-track batch of Jackson leftovers," says Chris Richards at The Washington Post. Obviously, the King of Pop couldn't personally approve the album, but "many of these tunes are bland enough to make you wonder if he had any hand in it at all." To pass off these pale imitations as real Michael Jackson songs is "sickening stuff."
"Album review: Michael Jackson, 'Michael'"
It underscores the mystery surrounding Michael: The album "can't help but feel like the work of zombie hands," says Margaret Wappler at the Los Angeles Times. The posthumous production process, which involves "many different creators," raises "as many questions as it answers." It's anyone's guess what Jackson would have done with the songs, and that unknowability reminds listeners that he's "still a mystery, the ultimate phantasmagoria of pop music."
Album review: Michael Jackson's – Michael
Be sure to comment, we would like to know.
Contributor: The Washington Post, Los Angeles Times, Entertainment Weekly