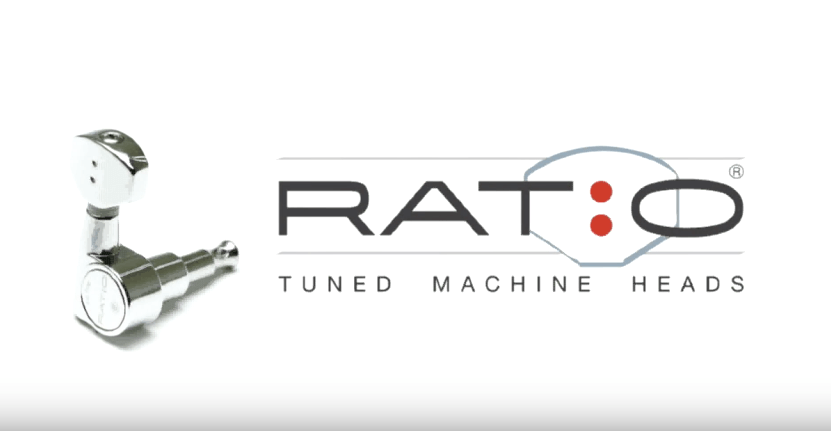 New Machine Heads by Graph Tech Make Tuning Quicker and Easier
MikesGig is supported by its audience. When you purchase through links on our site, we may earn an affiliate commission. Read the full disclosure HERE.
Graph Tech Ratio machine heads have different ratios that compensate for each strings core thickness

Why didn't anyone else think of that?
Graph Tech has tuned the gear ratios to each string position so that every string responds the same to any tuning adjustment.  One complete revolution of the tuner is approximately one full step up or down on every string. You get fine tuning on the thicker core strings and coarser tuning on the thinner core; anywhere from 12:1 to 39:1 gear ratio.
Conventional guitar tuning heads come in a set of 6 with each tuner having the same gear ratio. What happens while tuning is that each string reacts differently to that ratio – skinny strings require more turns and fat strings require less.
Ratio® tuning feels more natural.  You don't have to think about which string you are tuning because they all feel and respond the same.  No more overshooting the Low E or G.  No more twisting away on the High E or D string.  Open tunings have never been easier.  String gauges such as light top, heavy bottom are no problem with Ratio®; they still do the same precision tuning.
"A new way to tune a guitar that's quicker and more intuitive."

Dave Dunwoodie, Graph Tech
And no holes to drill or fill…
They might have thought of everything. You can order mounting plates to match most tuners out there so you don't have to drill a hole in your guitar. Just snap the mounting plate to the tuner and screw it on with your existing screw. And its a locking tuner!