NAMM 2011 – Matt Smith Returns For 2011 With JHS Guitars
MikesGig is supported by its audience. When you purchase through links on our site, we may earn an affiliate commission. Read the full disclosure HERE.
Former Ovation demonstrator and clinician returns to Leeds company with his own one-off version of the groundbreaking Fret-King Super-matic self-tuning guitar.
Worldwide trade distributor John Hornby Skewes & Co. Ltd. are pleased to announce that world class guitarist Matt Smith will make his hotly anticipated return to the NAMM show in 2011 – with JHS.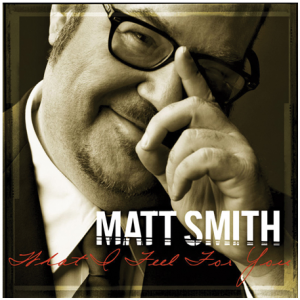 Matt will be present at JHS' NAMM stand throughout the four days of the event, so make your way over to Hall E 1212 to see him in action. Matt will be playing all the best JHS guitars from Fret-King, Vintage and more, and he'll even be showing off the Matt-matic – his own one-off version of the groundbreaking Fret-King Super-matic self-tuning guitar. Set to be the hot product of this year's NAMM, the Super-matic's awesome innovative potential is something everyone needs to see.
With more than 30 years' experience, Matt is one of the most in-demand players around. Any given day he can be found wandering the globe spreading the love, performing, producing, writing, teaching, recording or giving up the secrets of playing guitar. Matt is a self-taught singer-songwriter and guitarist who plays a bunch of crazy stringed instruments in just about any style and he has a simple, friendly way of sharing his knowledge with others.
Recently, Matt has performed at the NYC Blue Note as well as Carnegie Hall, Central Park Summerstage and Eisenhower Park with the NY Pops Orchestra, under the direction of Skitch Henderson. He has performed at numerous international guitar festivals, including the Bath International Guitar Festival and the Montreal Guitar Festival, and does annual tours in the UK, Germany, Italy, France and Switzerland.
Matt has performed with, opened for or recorded with a who's who of top artists, including B.B. King, Sheryl Crow, Al Di Meola, Buddy Guy, Adrian Legg, Portishead and many others.