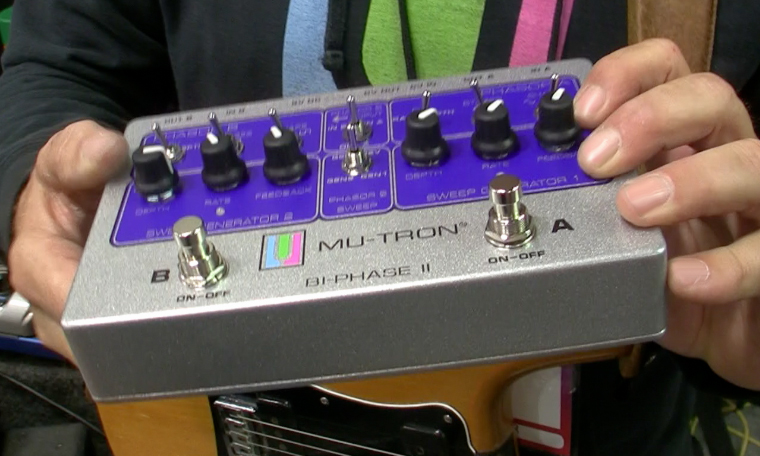 Mu-Tron Previews The Release of the Biphase II
MikesGig is supported by its audience. When you purchase through links on our site, we may earn an affiliate commission. Read the full disclosure HERE.
Rand Anderson from Mu-Tron introduces the Microtron IV, Boostron II, Octavider+ and Biphase II at NAMM 2020.
Microtron IV
The NEW Micro-Tron IV is the newest reincarnation of the classic Mu-Tron III™ envelope filter. The Micro-Tron IV provides all the classic Jerry tone and Bootsy funk, in a pedalboard-friendly size and powered by industry-standard 9V DC. We've also added an OUTPUT level control and the ability to footswitch select between UP and DOWN drives. It's never been easier to cruise down "Shakedown Street" or get to "Higher Ground" – the Micro-Tron IV sounds amazing on guitar, bass, keys, horns, harmonica… you name it!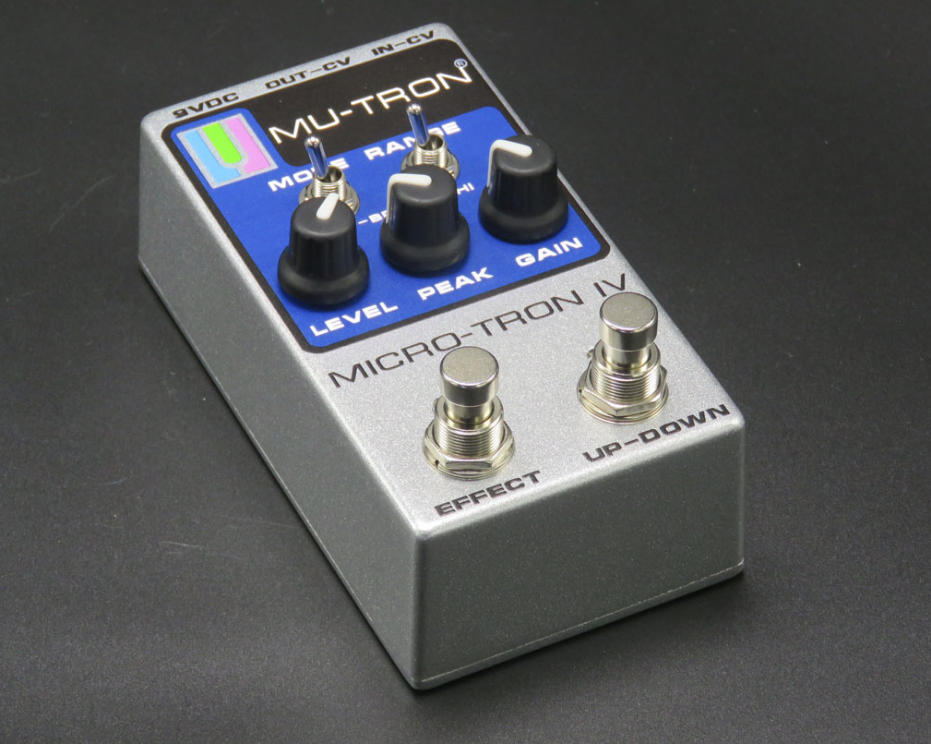 The new Micro-Tron IV is based upon the award winning Micro-Tron III and improves it with our very own MU Opto-Mod technology. We have also added standard CV input to accept an expression pedal such as the Dunlop DVP4 without modification! Furthermore, you can send envelope Control Voltage to other units such as the Phasor III and Bi-Phase pedals.
Where to buy:
Octavider+
The Octavider+ takes the classic Mu-Tron Octave Divider to a new level with the addition of an independent FUZZ circuit that can be used by itself or blended in combination with the octave and green ringer circuits. Watch the video for a demo of all the new pedals and a preview of the Biphase II.
Where to buy:
Mikes Notes:
A nice modern remake of the classic Mu-Tron line in a pedalboard-friendly form factor. And they sound good too, with updated features and more possibilities for sound creation. I used an Octave Divider back in the day and its good to see that they have improved on the tracking and functions while delivering a pedal that can run on 9VDC – no more AC cord or 12V AC adapters required o the Mu-Tron line. They could use some refinement on the case graphics but all in all a nice leap forward from the Musitronics days. 2 thumbs up!