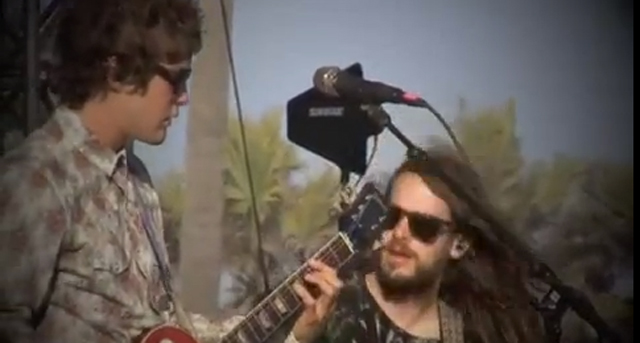 MGMT and Surfer Blood at US Open of Surfing
Songs. Free concert at US Open, Huntington Beach.
MikesGig is supported by its audience. When you purchase through links on our site, we may earn an affiliate commission. Read the full disclosure HERE.
Free concert in Huntington Beach draws over 160,000 at the Nike US Open of Surfing
The final day of concerts at the 2011 surf event featured Surfer Blood and headliner MGMT. The large crowd of local teens and 20 somethings surged and crowd surfed to the music on the sand in Huntington Beach. Concerts have been a part of the surf competition for years, but the 2010 lineup of bands that included  Weazer, Switchfoot, Bedouin Sounclash and other bands that appeal to a younger demographic have propelled the concerts into the biggest draw of the event. Many concert goers that we spoke to came only for the free concerts.