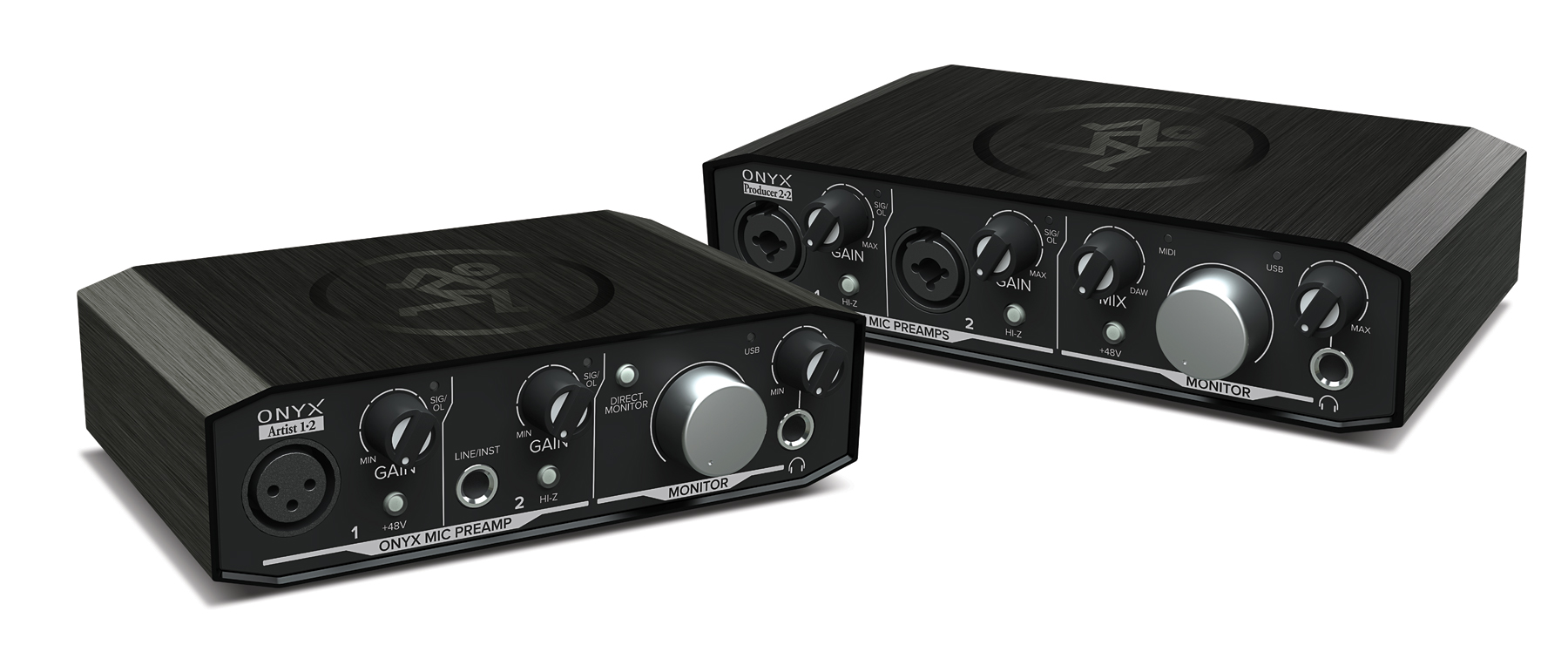 Mackie Onyx Producer 2.2 USB Recording Interface Review
MikesGig is supported by its audience. When you purchase through links on our site, we may earn an affiliate commission. Read the full disclosure HERE.
We take Mackie's new audio interface for a spin and discover a wealth of features for a modest price.
Mackie has been a game changer in the professional audio world since it was founded in 1988. With innovative mixers like the LM-1602, SR 32-4 and the UltraMix Universal Automation System, Mackie became a powerhouse known for quality and dependability at an unexpectedly low price. That legacy is continued with the Onyx Series of USB audio interfaces.
I had the opportunity to record a session with James Robert Davis using the Onyx Producer 2.2 to capture vocals, acoustic guitar and bass. The results were very satisfying. The Producer 2.2 is a 2 in 2 out unit with midi and phantom power housed in a robust and handsome black anodized brushed aluminum case. Sporting 2 award winning Onyx preamps, the Producer 2.2 is perfect for singer songwriters to make demos or even produce finished commercial product. Yes, the quality of the sound is that good. How Mackie got so much goodness into this unit for such a modest price (street $149.99) will be a treat for musicians and bewilderment to the competition.

Music Production Software Is Included
The bundled Traction 7.2.1 software took a little getting used to, from a Pro Tools mindset, but proved to be easy to use and capable of tracking and mixing with good results. Plugins are included to cover most functions – sampler, EQ, reverb, delay, chorus, phaser, compressor/limiter, pitch-shifter and high/low-pass filter, and the bundled Celemony Melodyne Essential. As would be expected the plugins are scaled down versions that you may wish to upgrade, especially the reverb which took some work to dial in. A good mastering plugin will be required. But overall the value of this complete package is simply amazing.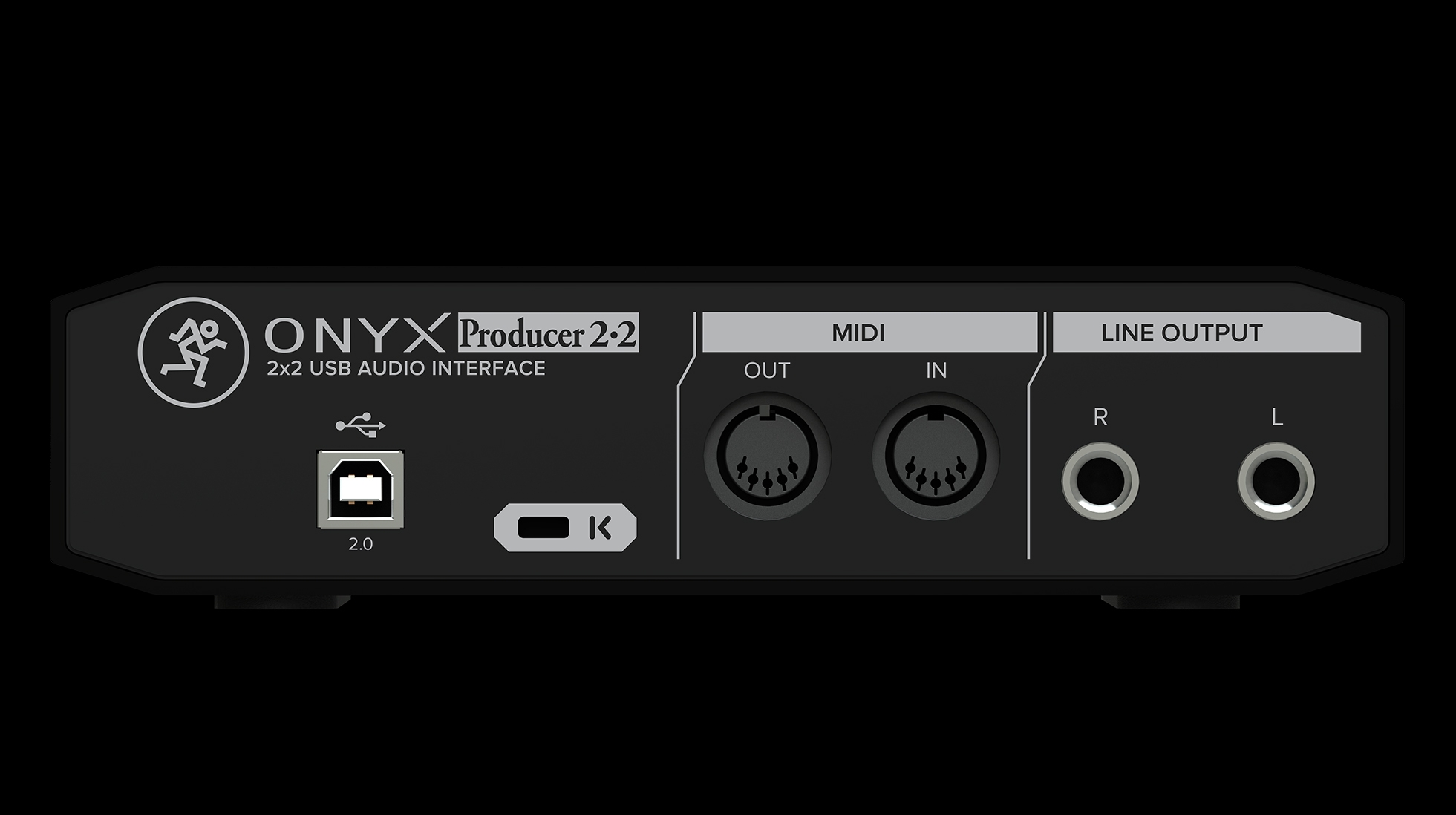 Touchy, Feely and Tough
The soft touch knobs are easy to grip and the pots are extremely smooth with just enough resistance to movement. I was impressed by the gradual and precise adjustment between 0 and 9. There was a noticeable distorted boost between 9 and 10 on the dial, but there is plenty of clean gain so that you will never need to venture into that territory. The Hi-Z and Phantom power switches light up green when you engage them. LEDs on the front panel indicate input signal as green and overload as red. The jacks feel snug in the inputs but there are no security latches. The aluminum case is smooth to the touch yet strong and with no sharp edges.
The preamps were very well behaved – smooth, balanced and crystal clear. And extremely quiet in the usable range. The headphone amp is loud and clear and open sounding when tracking or listening to program material on YouTube or iTunes.
The Bottom Line
Mackie has hit it out of the park with this ready for prime time recording package. The hardware and bundled software give you all the control you need. You just need to add your talent and you're ready to make records.
Where to buy:
msrp: $209.99
street: $149.99

Gear used in the production of this review
Mac Pro 2008 running El Capitan 10.11.6
OWC Softraid
JZ Vintage 11 microphone
Klotz titanium mic and guitar cable
Yamaha FG-350W acoustic guitar
Aria AVB-025T with DR Pure Blues