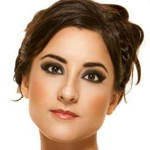 Kim Divine – Singer, Musician
MikesGig is supported by its audience. When you purchase through links on our site, we may earn an affiliate commission. Read the full disclosure HERE.
Singer Kim Divine
Song "Little Things"
Kim DiVine is a singer/songwriter based in Los Angeles and is originally from Massachusetts.
Watch her interview at News Raw.
Kim Devine