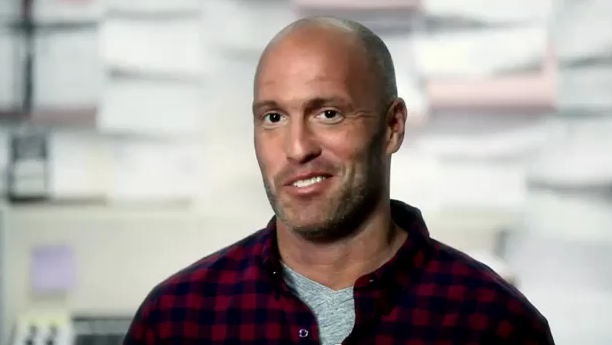 Jon Haber Star of Alto Music Ad for American Express
MikesGig is supported by its audience. When you purchase through links on our site, we may earn an affiliate commission. Read the full disclosure HERE.
Music Trades — February 2011
Alto Music In Amex Ad Blitz

Television & print ad campaign uses music retailers to highlight how Plum Card can finance inventory
A NATIONAL AD BLITZ for the American Express Plum Card features Alto Music. Shot on location at Alto's main store in Middletown, New York, the ads cleverly trace founder Jon Haber's 24-year career in music retail, and explain how he has used the Plum Card to finance his inventory. Talking straight to the camera, Haber says, "My business is getting music into people's hands. I use the Plum Card for as much inventory as I can. With the pre-pay discounts, we have been able to quadruple our floor space."
The 30- and 60-second spots, which are currently airing in prime time on all major broadcast and cable networks, were produced by the Crispin, Bugosky & Porter ad agency, under the direction of Jessica Sanders, who has also done award-winning work for Toyota, Apple, and Sony. Haber says, "I was completely naïve and had no idea what went into making a TV ad." The day of the shoot, 150 creative and production people showed up at the store with four semis full of equipment. For the next three days, working 12 hours a day, the crew rearranged inventory and fixtures, adjusted lighting, and made countless takes. At one point, they cleared all the inventory out of Alto's expansive shipping area and warehouse, and the guitar rooms, for effect. Later, they re-loaded it box by box, photographed it sequentially, and then sped up the film speed to create the impression of a warehouse rapidly filling with boxes. As the inventory fills the warehouse, Habers says in the ad, "The Plum Card's 2% pre-paid discount has helped me increase my inventory."
Haber says, "Fortunately, they took pictures of everything before they moved it all around so it wasn't to hard to put the store back together."
Photography for the print advertising campaign, which will commence in the first quarter of first quarter of 2011 in the Wall Street Journal, Inc magazine, Fortune, The New York Times, and numerous other business publications, was done by noted portrait photographer Michelle Asselin, who has also photographed Hillary Clinton, Vice President Joe Biden, and numerous other luminaries. The photo session took an entire day, and Haber jokes, "I've never had anyone pay so much attention to me." Although the American Express campaign aims to build demand for the Plum Card, which provides small businesses with a revolving line of credit up to $1.0 million, Haber says that Alto Music has benefited as well. "Since the ads began running, our web traffic has more than doubled," he notes. "It was a lot of fun doing it, and it's given us a real national profile."
Anaheim, January 16, 2011— Jon Haber made a surprise appearance at the NAMM Show 2011 award ceremony to talk about the making of the ad. He says that when Amex first contacted him, it was for a print ad campaign. Jon opened his first music store when he was 24.
At the Breakfast Session, NAMM awarded this commercial a 2010 Wanna Play? Award, honoring companies outside of the music products industry whose advertisements inspire more people to make music.