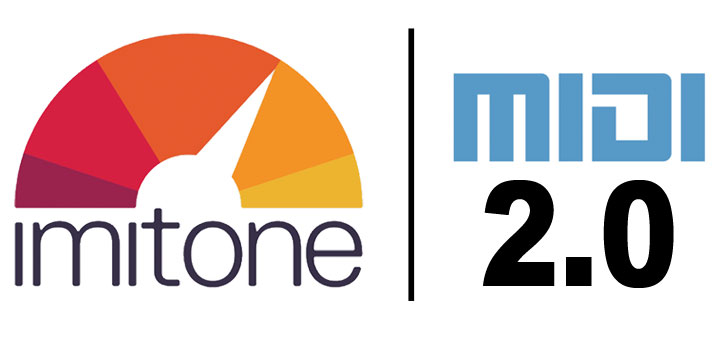 Imitone Announces The First Available MIDI 2.0 Controller
MikesGig is supported by its audience. When you purchase through links on our site, we may earn an affiliate commission. Read the full disclosure HERE.
The app that allows you to play any instrument with your voice now uses MIDI 2.0.
First Available MIDI 2.0 Controller — Imitone is debuting support for MIDI 2.0 in the form of a free upgrade. The latest software uses MIDI 2.0 to detect the user's plugins and presets, automatically adapting to the selected instrument. For example, selecting a sound effects patch will enable "exact pitch following"; if a guitar patch is detected it will enable scale correction, attack sensing and legato.
Interactive Guide to MIDI 2.0 — The Imitone team has launched a comprehensive wiki covering the internals of MIDI 2.0 and 1.0 at midi.events. Written primarily for developers and enthusiasts, this website features interactive illustrations of almost every MIDI message including little-known ones.
MIDI 2.0 Pitch & Tuning Profiles — In Imitone's capacity as Pitch & Tuning chair, they will be consulting with experts in ethnomusicology and synthesis technology in order to improve the way MIDI software works with non-Western traditions and experimental musical scales. Imitone is developing a specification that will bring together MIDI 1.0, MIDI 2.0, MPE and MIDI Tuning Standard and allow these features to inter-operate more smoothly.