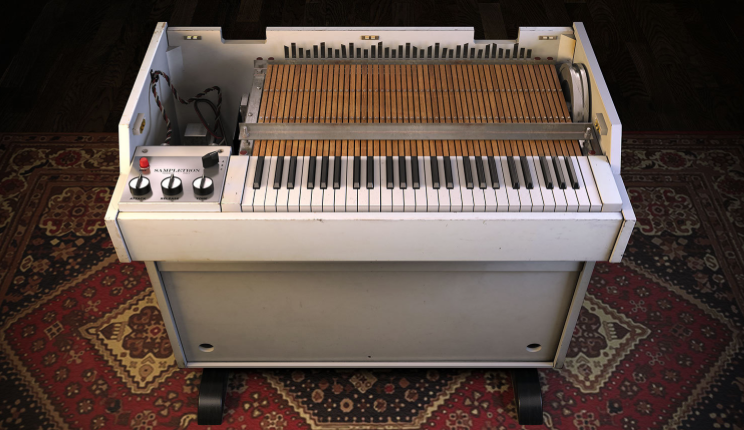 IK Multimedia RELEASES NEW SAMPLETRON 2 OVERVIEW VIDEO
MikesGig is supported by its audience. When you purchase through links on our site, we may earn an affiliate commission. Read the full disclosure HERE.
RE-LIVE THE MAGIC OF TAPE-BASED SAMPLING
In this video, keyboard guru and Product Manager Erik Norlander gives an overview of IK's new virtual instrument SampleTron 2. SampleTron 2 combines the powerful sound engine of IK's award-winning SampleTank 4 with IK's industry-leading tape modeling technology to recreate the distinctive, ultra-vibey sounds of tape-based samplers from the '60s and '70s, along with quirky early digital sample players and vocoders. This comprehensive collection features deep sampling of vintage Mellotron® and Chamberlin tapes, a collection of new acoustic "non-Tron" sounds with tape processing, and now enables users to load their own samples and create modern audiophile Tron sounds that are uniquely theirs.
8GB virtual instrument collection of sought-after vintage and tape-based samplers
Over 400 tracks sampled from vintage Mellotrons, Chamberlins, Optigans and other rare pieces
Each preset can load three tracks to split, layer and solo from over 400 available
Features a collection of modern non-Tron and vintage digital sample-based instruments
Includes the full content of IK's original SampleTron updated for legacy users
Sample loading function creates user Tron sounds with IK's tape modeling DSP
Superb rack effects include Channel Strip, Tape Echo, Multimod and new Vintage Plate
Standalone operation or SampleTron 2 can be played as a library inside SampleTank 4