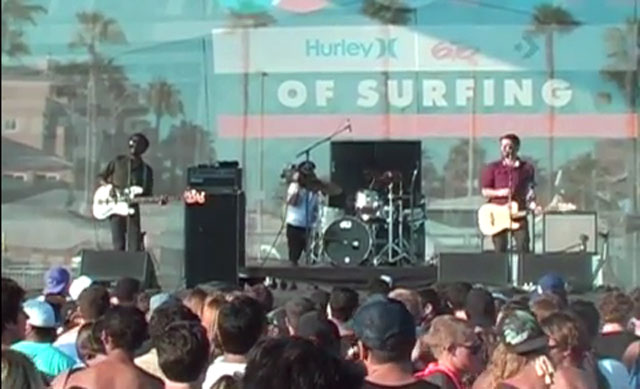 Bedouin Soundclash
MikesGig is supported by its audience. When you purchase through links on our site, we may earn an affiliate commission. Read the full disclosure HERE.
August 4, 2010, Huntington Beach, CA
The BSC put on a spirited performance for an appreciative audience at the Hurley US Open of Surfing 2010. Vocalist Jay Malinowski was having some noticeable singing difficulty, but sounded great just the same. In this clip they sing "Nothing To Say" from their album Sounding A Mosaic. The infectious grooves pumped out by bassist Eon Sinclair and drummer Sekou Lumumba had the crowd swaying and dancing in the sand.
US Open of Surfing Huntington Beach – The Biggest Beach Event In The World