Guitar World Magazine: Edisun Talks About Their BBE Sonic Stomp and Acoustimax Pedals
Notice
: Trying to access array offset on value of type bool in
/home/top10bassplayers/mikesgig.com/wp-content/plugins/wp-social-sharing/includes/class-public.php
on line
81
MikesGig is supported by its audience. When you purchase through links on our site, we may earn an affiliate commission. Read the full disclosure HERE.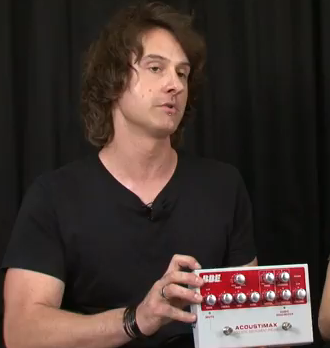 Edisun is a band gaining momentum like a rocket. For starters, they're rapidly climbing the Active Rock charts with their second hit single, "Wide Awake (Riot In This Town)". If you're a sports fan, you've probably heard this track as it's widely played on ESPN Sports to get the fans fired up. What's more, their track "Ready To Believe" was chosen to be pre-loaded onto 4 million Sony portable media devices shipping this year. And if all that weren't enough, Edisun's track "To Die For" will be featured in TapouT Film's motion picture "Hamill" hitting theaters nationwide in November 2011. An Edisun "Hamill" video in production and is slated to be released at the same time. So what's the secret to Edisun's success? Well, hard work is a given, but it comes down to quality rock and roll with the sort of catchy hooks, powerful riffs and soulful lyrics that grab your ear and won't let go.
Guitarists Jonathan Svec and Joel Kelley, along with bassist James Cruz, are all huge fans of their BBE Sonic Stomp pedals which they use live and in the studio. For live radio acoustic performances, they rely on their Acoustimax preamp stomps to broadcast clear, detailed acoustic tones across the airwaves. Recently, Edisun visited Guitar World Magazine's studio in NYC and talked about the Sonic Stomp and Acoustimax. Check it out.