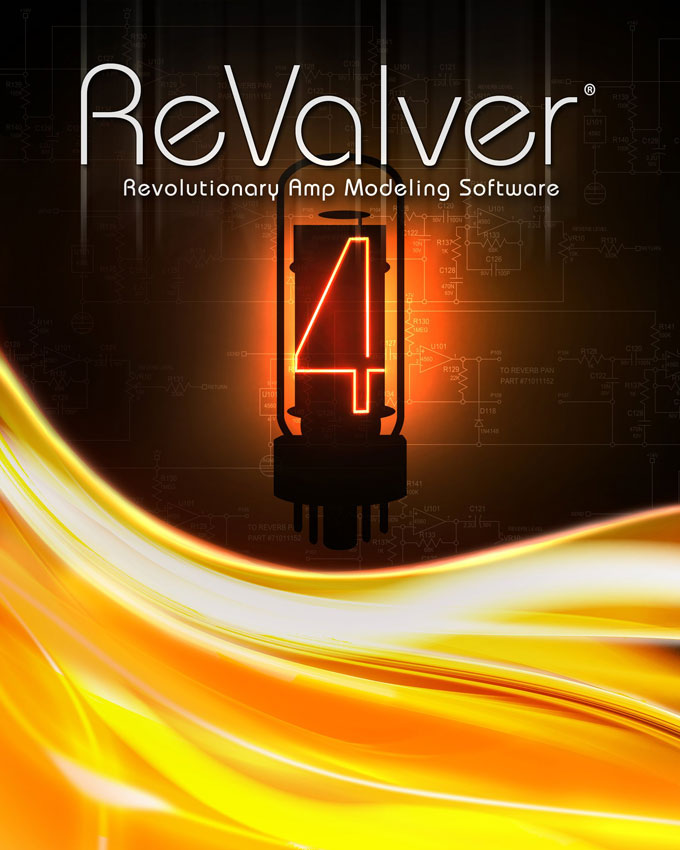 Guitar Software and Plugins 2016 – Peavey Revalver 4 Review
MikesGig is supported by its audience. When you purchase through links on our site, we may earn an affiliate commission. Read the full disclosure HERE.
Peavey Revalver 4 is a powerful stand alone and plug-in amp and effects modeling software for guitar and bass
Revalver 4 starts as a  free download available directly from Peavey Electronics. The sign up, download and installation process is straight forward and intuitive. The software is robust yet does over tax your cpu and has an adjustable buffer from 16 to 2016 samples.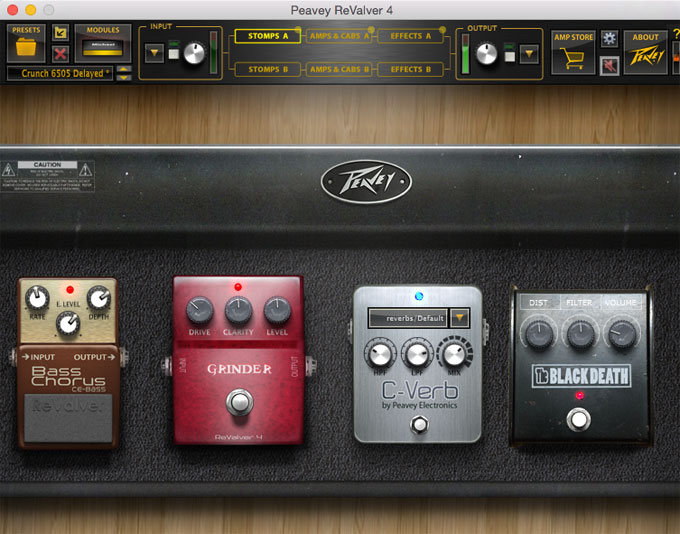 The free Revalver 4 package contains enough amps and effects to get you started with some great sound for guitar and bass. Then you can custom build your sounds by adding bundles and individual ala carte stomp boxes, effects, cabinets, amp models and profiles from the Peavey Revalver Amp Store. Prices for the add-ons start at $1.99. So, rather than spending hundreds of dollars for a bloated software that you may never fully utilize, you can pick and choose to your liking.
ReValver 4 Modules included for Free
ValveKing and Custom Lite Amp Modules
RIR 2 Lite Cabinet Modeling Module (3 x cabs, 3 x mics, multiple mic positions)
Lite Green and Tremolo Stomp Boxes
C-verb Lite Effects Module
Audio Stream splitter
ACT Content (1 x Acoustic Bundle, 2 x Electric Pickup Bundles, 4 x Output presets)
Access to the Amp Store for an ever growing selection of new modules, cabinets and ACT Content
The greatest feature of Revalver 4 is the sound
There are many amp modelers and software effects plugins out there that do a good job of creating a useable in-the-box sound arsenal, but Revalver 4 is the closest thing I've heard to analog that doesn't have tubes and a 1/4″ input jack. The included pre-sets are stellar and easily tweakable. Make your changes then save as a new name for future use.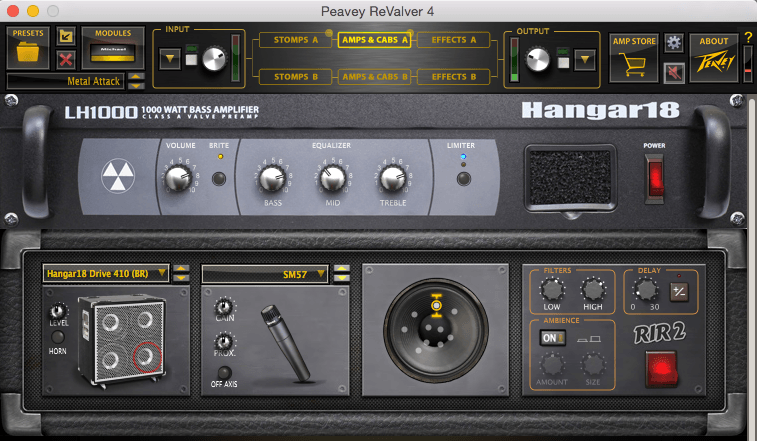 I found it easy to add low end and cut some highs to adapt the guitar patches to my bass (I'm primarily a bass player).  The review unit I tested is full blown, so I had access to modules not included in the free version, including the David Ellefson Bundle (a $21.99 option) which comes with many of the available bass guitar modules. The Hartke LH1000 clone (Peavey calls it the Hangar18 LH1000) included in the bundle, or available separately for $7.99, is rather convincing in sound and response compared to the physical unit. And it weighs a lot less too.
Tweak, tweak – then tweak some more…
And tweak in ways that you never imagined. Open a schematic, change a resistor, swap a tube – all in the digital space. Hence the name, Revalver. You can create a custom amp just the way you like it. This is cool stuff!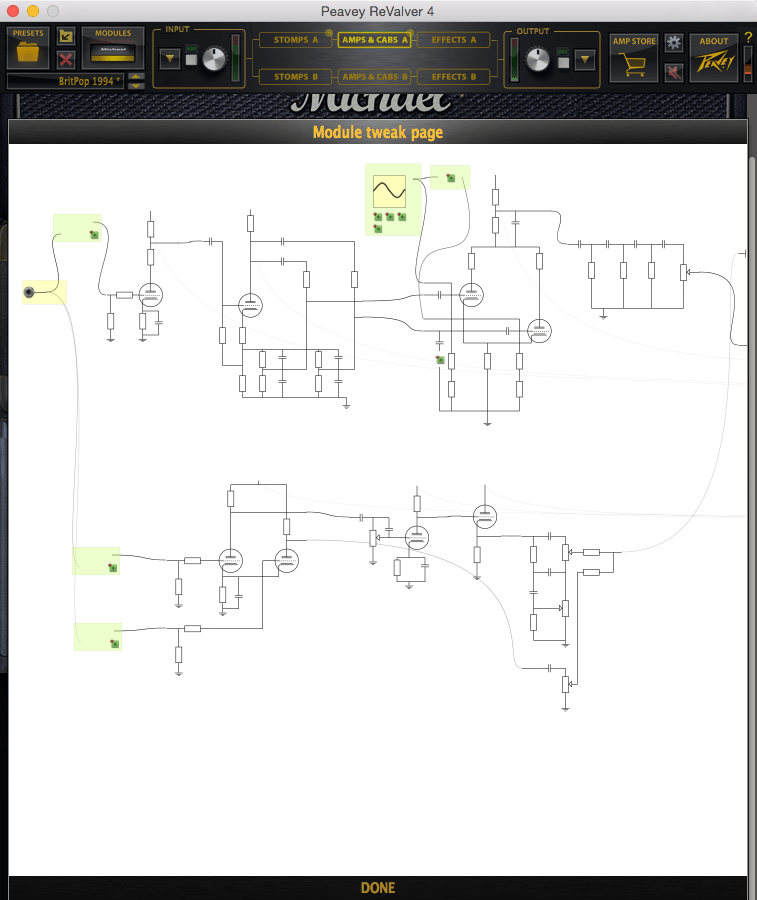 Super model included
RIR 2 is the new speaker cabinet modeling module in Revalver 4 that gives you control over:
speaker selection
mic selection, gain, axis, distance from speaker
mic placement point on speaker cone
room size, eq and ambience
Take it on the gig, and more…
Revalver 4 can be used in stand alone mode at live performances. Using a MIDI switcher you can control up to 8 presets. ACT, the Audio Cloning Technology module, allows you to use your instrument to mimic the sound of different instruments and pickup combinations. The possibilities are endless.
Imagine being able to clone the sound of any guitar amplifier in the world. Simply find the tones you want and own them forever. ReValver is putting the power of its ACT technology into your hands with the introduction of the ACT Combo and ACT Rack tone matching modules. ReValver just became unlimited.
Conclusion
The Peavey Revalver 4 software is a must have for every guitar and bass player who plugs into a computer to make music. Add the ReValver 4 Producer Pack ($99.99) and/or the David Ellefson Bundle ($21.99) and you'll be ready to rock. It sounds great and is fast and easy to get started with – but be careful – you won't want to put it down.