Green Day, U2, Avatar, SNL Honored At 26Th Annual TEC Awards
MikesGig is supported by its audience. When you purchase through links on our site, we may earn an affiliate commission. Read the full disclosure HERE.
Lindsey Buckingham Honored at 2011 NAMM Show; Harman Group, Neumann, SSL, TC Electronic Garner Multiple Awards for Technical Achievement
January 15, 2011—Anaheim, CA—The sound engineers, editors, producers and other audio professionals behind Green Day's 21st Century Breakdown, U2's 360° Tour, Twentieth Century Fox's Avatar and NBC's Saturday Night Live were among the many winners at the 26th Annual Technical Excellence & Creativity Awards. The gala was held Friday evening at the Hilton Anaheim as a special event of the 2011 NAMM Show.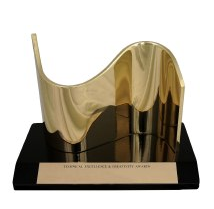 In addition to 25 awards for Technical and Creative Achievement, an enthusiastic crowd of sound and music products industry professionals witnessed the presentation of the prestigious Les Paul Award to famed guitarist, composer and producer Lindsey Buckingham. The award is given annually to a musician or recording professional whose work has epitomized the marriage of music and technology. Renowned producer Ken Caillat and engineer Elliot Scheiner presented the award, which was introduced by TEC Hall of Fame engineer Al Schmitt. Also highlighting the evening were musical performances featuring Ambrosia's David Pack, guitar legend Larry Carlton, Dixie Dregs' Steve Morse, Night Ranger's Jeff Watson, Pablo Cruise's David Jenkins, keyboardist Jimmy Nichols, Public Enemy bandleader Brian Hardgroove, and other veteran vocalists and session musicians.
In the category of Technical Achievement, winners included the Solid State Logic Duality SE (Large Format Console) and Logic X-Desk (Small Format Console); TC Electronic's System 6000 Mk II (Signal Processing Technology/Hardware) and PolyTune tuner (Ancillary Equipment); The Harman Group's JBL VERTEC VT4886/VT4883 Subcompact Line Array (Sound Reinforcement Loudspeaker Technology) and Lexicon PCM Native Reverb Bundle (Signal Processing Technology/Software); Neumann's TLM 102 (Microphone Technology/Studio) and KMS 104 Plus (Microphone Technology/Sound Reinforcement). The Musical Instrument Technology award, divided this year into separate categories, went to first-time winners Nord for its Electro 3 (Musical Instrument/Hardware) and Celemony for its Melodyne Editor (Musical Instrument/Software).
Green Day's production crew won awards for both Record Production/Album with 21st Century Breakdown and Record Production/Single with "21 Guns."  The Film Sound award went to the sound designers and editors behind the blockbuster Avatar and the Interactive Entertainment Sound Production award went to the audio team for Call of Duty: Modern Warfare 2. Other winners for Creative Achievement were U2's 360° Tour sound company Clair Showco  (Tour Sound Production); Saturday Night Live (Television Sound Production); The 52nd Annual Grammy Awards (Remote Production); as well as the design team behind SCEA''s Naughty Dog (Studio Design Project).
The TEC Awards are presented by the TEC Foundation for Excellence in Audio. Proceeds of the ceremony go to hearing conservation programs and scholarships for students of the audio arts and sciences. For more information, visit www.tecfoundation.com