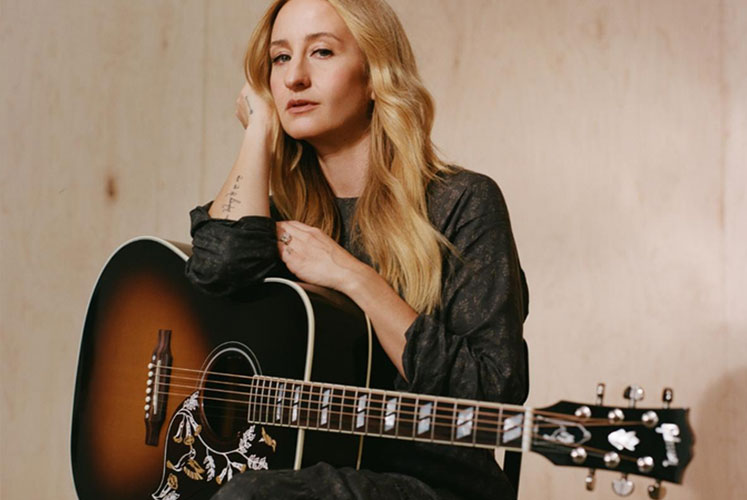 Gibson Launches Clothing and Guitar Accessories Line Inspired by the Iconic Gibson Hummingbird Acoustic Guitar
MikesGig is supported by its audience. When you purchase through links on our site, we may earn an affiliate commission. Read the full disclosure HERE.
The Billy Reid x Gibson collection is comprised of men's and women's ready-to-wear as well as guitar accessories
Alabama-based fashion designer, Billy Reid is excited to announce a partnership with the iconic, American, Nashville-based instrument brand, Gibson, for an exclusive capsule collection. The capsule is Gibson's first collaboration with a fashion designer and is inspired by the iconic Hummingbird guitar, favored by such musicians as Keith Richards, Sheryl Crow, Thom Yorke, and Lenny Kravitz.
Billy, an accomplished guitar player himself, researched the various incarnations of the signature Hummingbird pickguard artwork and worked with the Gibson team to create an original design, which he calls the "Kissing Hummingbirds." The "Kissing Hummingbirds" design is featured throughout the collection of limited-edition Billy Reid styles and Gibson guitar accessories
The Billy Reid x Gibson Hummingbird Collection campaign features singer-songwriter musicians and Gibson artists Margo Price, Abraham Alexander, and Aaron Lee Tasjan.
"From the influence of Muscle Shoals Sound Studio to our Shindig performances, music has been at the core of the Billy Reid brand since the very beginning. I'm a big Gibson Hummingbird fan and the picture of the iconic pickguard has been on our inspiration board for many years. Collaborations like this are some are of the coolest things we get to do," says Reid.
The Billy Reid x Gibson collection is comprised of men's and women'sready-to-wear as well as guitar accessories. The men's collection includes a leather café racer jacket, western style shirting, sweater, sweatshirt, and t-shirt along with select accessories. The women's collection includes a Hummingbird midi-dress, cardigan, bandana tunic dress, and a women's mohair winter coat will be coming this fall. Guitar accessories will include a guitar strap, and picks, all decorated with the exclusive Hummingbird print.
"Music culture has always been synonymous with individual style and authentic expression," says James "JC" Curleigh, President and CEO of Gibson Brands. "Our Gibson artists Margo Price, Abraham Alexander, and Aaron Lee Tasjan naturally embody the timeless, and edgy aesthetic of the new Hummingbird collection. The opportunity to combine the iconic Gibson Hummingbird vibe into a lifestyle collaboration with Billy Reid is exciting for us, but even more exciting for our fans."
The Billy Reid x Gibson Hummingbird Collection retails from $68 to $1,498 and will be sold at select Billy Reid retail stores and at the Gibson Garage in Nashville, as well as online at www.BillyReid.com and onwww.Gibson.com.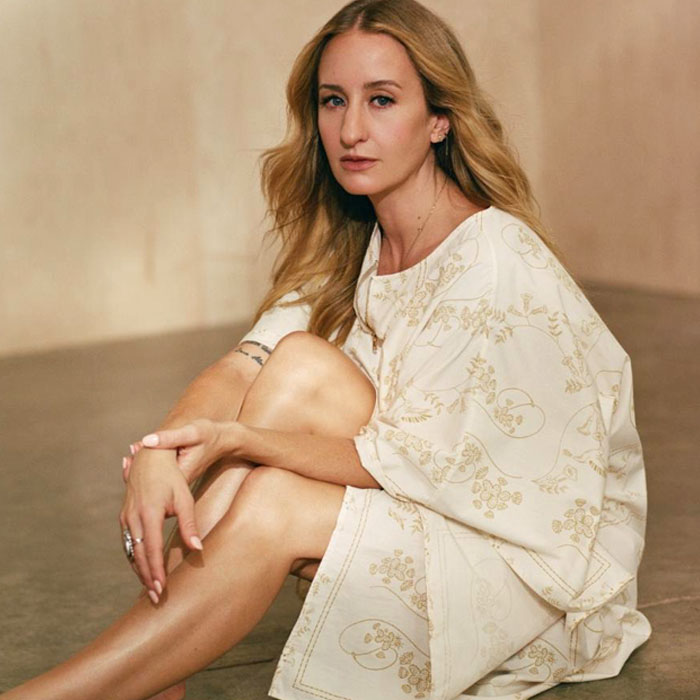 Where to buy:
About Margo Price: Far from overnight, Margo Price's rise is the product of more than a decade of hard work and sacrifice. While she's long been one of East Nashville's best-kept-secrets, she burst onto the international scene with the 2016 release of her first solo album, Midwest Farmer's Daughter. The record debuted in the Top 10 on Billboard's Country Albums chart, as she solidified her next-big-thing status with appearances on Saturday Night Live and more, while sharing stages with Willie Nelson, Bob Dylan, Kris Kristofferson, Emmylou Harris, Dolly Parton, Loretta Lynn and Chris Stapleton, among others. Following 2017's acclaimed follow-up All American Made, three sold-out nights at the Ryman Auditorium in 2018, and a Best New Artist GRAMMY nomination in 2019, 2020's That's How Rumors Get Started made people listen closer than ever before. Produced by longtime friend Sturgill Simpson (co-produced by Price and David Ferguson), the album committed her genre-bending roots to record for the very first time, singing of relationships and growing pains, motherhood and the mythologies of stardom, dissatisfactions, and the defiance of expectations. Price recently became the first female artist elected to Farm Aid's Board of Directors, and her debut memoir, Maybe We'll Make It, is out October 4th.
About Abraham Alexander: Abraham Alexander is a singer-songwriter from Athens, Greece. He was born to Nigerian immigrant parents who moved to Texas when he was 11. Abraham's music is a mixture of Soul, Folk, and Blues and seamlessly passes through genres and time periods. His music has over 7 million streams on Spotify and he recently completed tours with artists like Leon Bridges, Shakey Graves, and Ani Difranco. His performance opening for the Black Pumas at the historic Ryman Auditorium in Nashville garnered two standing ovations. He is set to release his debut LP in 2023. For the latest information, visit: HERE.
About Aaron Lee Tasjan: GRAMMY nominated songwriter and recording artist Aaron Lee Tasjan has released his new Interstellar Pop album Tasjan! Tasjan! Tasjan! available now via New West Records: Tasjan! Tasjan! Tasjan! (newwst.com). The album, which he dedicates to those who are other, has been named by the likes of Sir Elton John and Rolling Stone Magazine amongst the best records of the year and Tasjan is currently touring supporting Butch Walker and Social Distortion as well as select headlining dates. Tasjan's timeless songs have recently been featured in the long-running hit TV show Archer as well as major motion picture Here After starring Christina Ricci. He has performed on national television (Conan O'Brien) and turned out inspired live sets at Bonnaroo, Stagecoach, Roskilde and NPR's Tiny Desk. Catch Aaron Lee Tasjan on his nationwide U.S. tour now through December 2022, for dates: HERE.
About Billy Reid: Billy Reid is a modern Southern design studio based in Florence, AL. The brand's collection includes clothing for men and women. Founder and designer Billy Reid draws inspiration from the South and his childhood growing up in Amite, Louisiana, where he worked as a young man in his mother's clothing boutique. Reid is the recipient of four CFDA Awards, making him only one of four designers to have achieved this honor. Reid operates 15 freestanding stores in the U.S. The first Billy Reid shops opened in Dallas, Houston and Florence, where the store was in an old home with Reid's design studio upstairs, highlighting Billy's value for Southern hospitality. Reid has collaborated with brands including Levi's, J. Crew, Coach, Neiman Marcus, and K-Swiss. In 2009, Reid created Shindig, a gathering of friends from the worlds of music, food, fashion and art for a summer weekend in Florence, Alabama. For further information, visit BillyReid.com.
About Gibson: Gibson, the leading iconic guitar brand, has shaped the sounds of generations of musicians and music lovers across genres for 128 years. Founded in 1894 and headquartered in Nashville, Gibson Brands has a legacy of world-class craftsmanship, legendary music partnerships, and progressive product evolution that is unrivaled among musical instrument companies. The Gibson Brands portfolio includes Gibson, the leading guitar brand, as well as many of the most beloved and recognizable music brands, including Epiphone, which has been on every stage since 1873, Kramer, the original MADE TO ROCK HARD guitar brand, MESA/Boogie, the home of tone, and KRK, behind great music for over 30 years, and ;Maestro, the founder of effect pedals. Gibson Brands is dedicated to quality, innovation, and sound excellence so that music lovers for generations to come will continue to experience music shaped by Gibson Brands. Learn more at Gibson.com and follow us on Twitter, Facebook, Gibson TV, and Instagram.