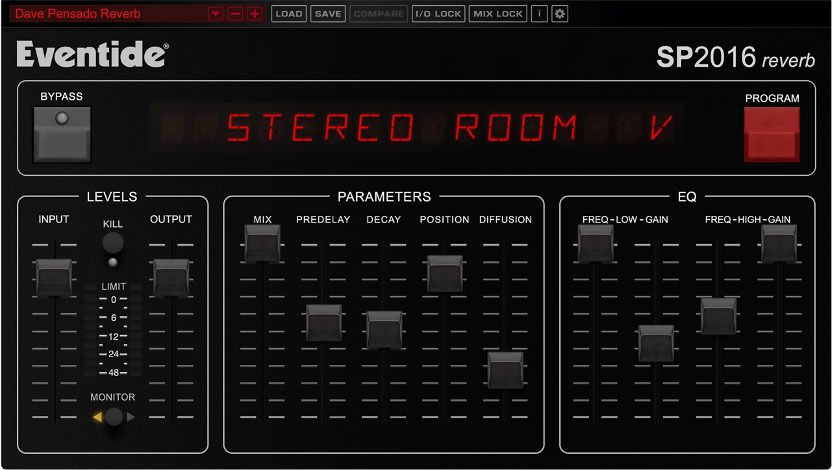 Eventide SP2016 Reverb Added to Yamaha RIVAGE PM Series Consoles
MikesGig is supported by its audience. When you purchase through links on our site, we may earn an affiliate commission. Read the full disclosure HERE.
Today, Eventide announced that its SP2016 Reverb will be integrated into the Yamaha RIVAGE PM Series console v4.0 software release expected to be available in early June. The SP2016 Reverb has long been a staple of recording studios and is heard on countless hit records spanning decades. The SP2016 Reverb includes Artist Presets created by top engineers and producers George Massenburg, Joe Chiccarelli, Dave Pensado and Erin Tonkin, among others.

"Eventide is proud to continue our longstanding collaboration with Yamaha by bringing our most sought-after reverb to Yamaha's industry-leading RIVAGE PM console series. Yamaha has deeply integrated Eventide H3000 LIVE and is now adding the legendary SP2016 to the workflow of these best-selling consoles, making it easy and intuitive for FOH engineers to use," noted Ray Maxwell, Eventide vice president of sales and marketing. "The marriage of classic Eventide reverb and effects with the state-of-the-art Yamaha RIVAGE Series consoles is truly a match made in heaven."
"Yamaha mixers are designed around a consistent concept of delivering the sound of on-stage performance transparently to engineers and allowing them to build their own sound from there on, and the RIVAGE PM Series has stayed faithful to this ideal," stated Motome Tanaka, Yamaha Group Manager of the Marketing & Sales Group. "Plug-ins play a vital role in building any sound, and the SP2016 now offered for the RIVAGE PM Series is a faithful reproduction of the legendary reverbs that have supported the recording efforts of so many artists. I am delighted that together with the H3000 Live plugin already equipping RIVAGE PM Series products, we can offer this powerful new choice for engineers as they work on their sound."
To learn more about Yamaha consoles, visit usa.yamaha.com.
To learn more about Eventide's SP2016 Reverb plug-in, visit eventideaudio.com/products/plugins-reverb/reverb/sp2016-reverb.