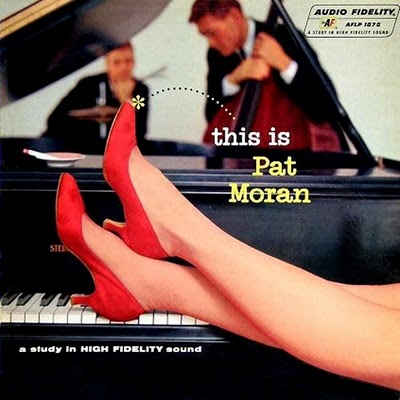 Eastwind Import at THE Show Newport 2011
MikesGig is supported by its audience. When you purchase through links on our site, we may earn an affiliate commission. Read the full disclosure HERE.
Hajime Sato talks about a rare Pat Moran recording that features bassist Scott Lafaro at The Home Entertainment Show

Scott Lafaro, best known for his work as bassist for the Bill Evans Trio, died tragically in a car accident 50 years ago this year. He was only 25 years old and had only played the upright bass for 7 years, yet he has influenced countless bass players with his unique style that took bass playing to a whole new level. This album, This is Pat Moran, was recorded in 1957 shortly before Scott moved to Los Angeles.
This is an excerpt from the liner notes from The Gospel Truth (2000) by pianist Patti Moran McCoy, which is how Moran is known professionally today:
"I met bassist Scotty LaFaro at a jazz club in St. Louis. LaFaro was playing with Chet Baker at the time. It was their last night there, and we were opening the next night. I remember that the night after closing, we were all standing around talking, and some girl asked Chet to sing for her.
"Chet started singing Look for the Silver Lining. It was pretty funny. Chet was missing a front tooth, but he was still a good-looking guy! Scotty and I became great friends."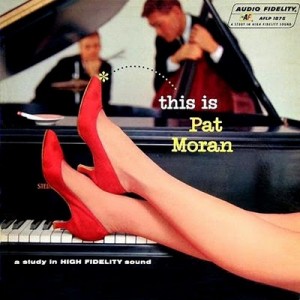 1 – Making Woopee (5:23)
2 – In Your Own Sweet Way (5:00)
3 – Onilosor (4:09)
4 – Come Rain Or Come Shine (5:32)
5 – Collard Greens And Black-Eyed Peas (3:28)
6 – Could Have Danced All Night (3:26)
7 – Yesterdays (4:28)
8 – Blues (4:03)
9 – Someone To Watch Over Me (2:47)
10 – Goodbye (4:02)
Time: ~39 min
Pat Moran (p), Scott LaFaro (b), Johnny Whited (dr)
Rec. Chicago ILL, December 1957
Eastwind Import is an online shop based in California, USA, that specializes in jazz and classical CDs imported from Japan and Europe. If you are a serious jazz/classical music fan, you may already know that there are excellent independent labels around the world. They offer new recordings and rare reissues of great international artists with superb production values. Many of the CDs are only marketed in Japan or Europe, so it is hard to find them in other countries. That's where Eastwind Import comes in. Their mission is to make these wonderful CDs and SACDs available to jazz connoiseurs all over the world!
Another important aspect of Eastwind Import is its audiophile focus. The owner and proprietor, Hajime Sato, is a serious audiophile. Using his ears, he selects CDs, SACDs and XRCDs that offer exceptional sound quality. If you are an audiophile, Eastwind Import is a great resource for great-sounding jazz and classical discs!
You may not have heard of all the musicians in the Eastwind Import catalog, but don't worry! You can read about them in the product descriptions and artist profiles and listen to sample audio files before you buy.