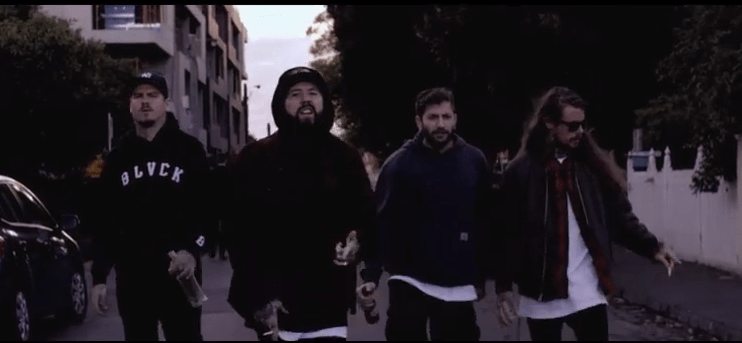 DEEZ NUTS – release video for "Face This On My Own" via absolutepunk.net
MikesGig is supported by its audience. When you purchase through links on our site, we may earn an affiliate commission. Read the full disclosure HERE.
DEEZ NUTS have released their "Face This On My Own" music video, which is the second track to be released from their forthcoming album WORD IS BOND. The video was made in Melbourne earlier this year and was shot in just one take, along the street that frontman JJ Peters lives on.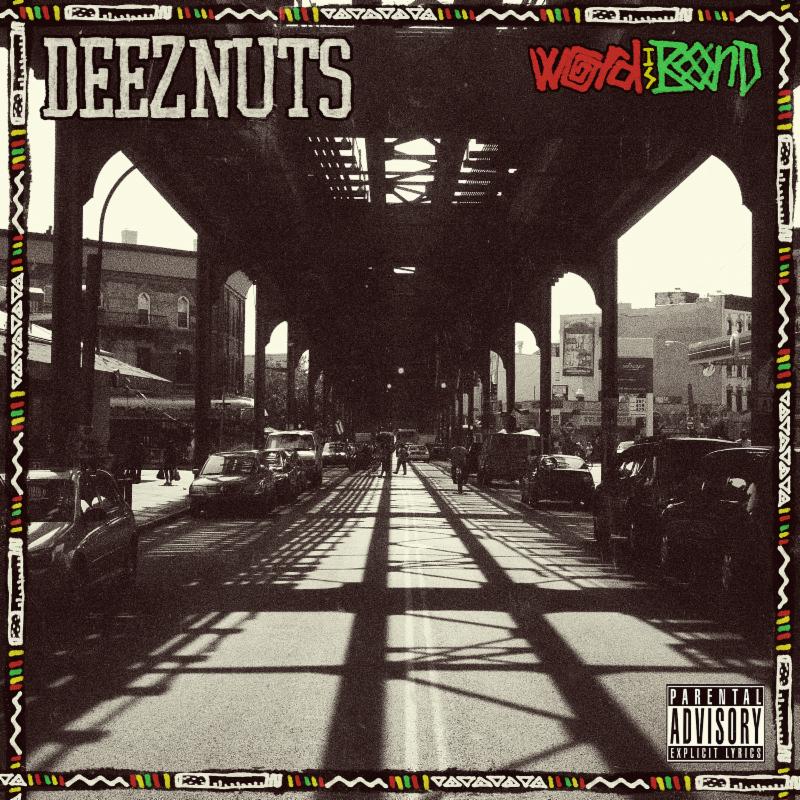 JJ Peters about the track and video: "I can't wait to drop 'Face This On My Own'! 'Word Is Bond' is heavier, faster and more aggressive album no doubt… but we haven't forgotten about the anthems, and prove that with 'Face This On My Own'. Hopefully this track is gonna have people chanting along and swilling beers arm in arm. The video was fun to make and probably one of my favourites to date!"
Tune in to "Face This On My Own":
http://www.absolutepunk.net/showthread.php?t=3719691
WORD IS BOND will be out on the following dates:
USA/Canada: April 21st, 2015
Europe: April 27th, 2015
The main landing page for all pre-orders can be found at http://deeznutshardcore.com/wordisbond
You can also check out a music video for "What's Good?" under the following link:
Upon the release of WORD IS BOND, DEEZ NUTS will embark on an extensive European tour with Stick To Your Guns, Trash Talk and Being As An Ocean.
DEEZ NUTS TOUR:
w/STICK TO YOUR GUNS
Special Guests: Trash Talk, Being As An Ocean
24.04.15 (CH) Zuerich – Impericon Fest *
25.04.15 (D) Oberhausen – Impericon Fest *
26.04.15 (DK) Copenhagen – Amager Bio w/Madball
27.04.15 (N) Oslo – Sub Scene
28.04.15 (SE) Stockholm – En Arena
29.04.15 (SE) Gothenburg – Arena 29
30.04.15 (D) Hamburg – Übel Und Gefährlich
02.05.15 (D) Leipzig – Impericon Fest *
03.05.15 (NL) Amsterdam – Impericon Fest *
04.05.15 (UK) Manchester – Impericon Fest *
05.05.15 (UK) Glasgow – Cat House
06.05.15 (UK) London – ULU
07.05.15 (F) Paris – Glazart
08.05.15 (F) Lyon – Longlive Rockfest
09.05.15 (I) Cesena – Vidia Club
10.05.15 (I) Milan – Live Forum
11.05.15 (SLO) Ljubljana    Gala Hala
12.05.15 (A) Vienna – Arena
13.05.15 (H) Budapest – A 38
14.05.15 (A) Graz – Explosiv
15.05.15 (D) Wuerzburg    Posthalle
16.05.15 (D) Berlin – Astra
17.05.15 (P) Warsaw    Hydrozagadka
18.05.15 (CZ) Prague – Lucerna Music Bar
19.05.15 (A) Innsbruck – Weekender
20.05.15 (D) Osnabrueck – Rosenhof
21.05.15 (D) Karlsruhe – Substage
* without Trash Talk
** without Trash Talk, Being As An Ocean
Russia:
05.07.15 (UA) Kiev – Atlas
06.07.15 (BY) Minsk – Re:Public
08.07.15 (RUS) Moscow – Volta
09.07.15 (RUS) St. Petersburg – Clubzal
10.07.15 (RUS) Ekaterinburg –  Ogni Fest
Summer festivals:
29.05.-31.05.15 (D) Nuerburgring – Der Ring – Grüne Hölle
29.05.-31.05.15 (D) Munich – Rockavaria **
03.-05.07.2015 (D) Roitzschjora – With Full Force Festival
DEEZ NUTS online:
https://www.facebook.com/deeznutshardcore
http://deeznutshardcore.com/