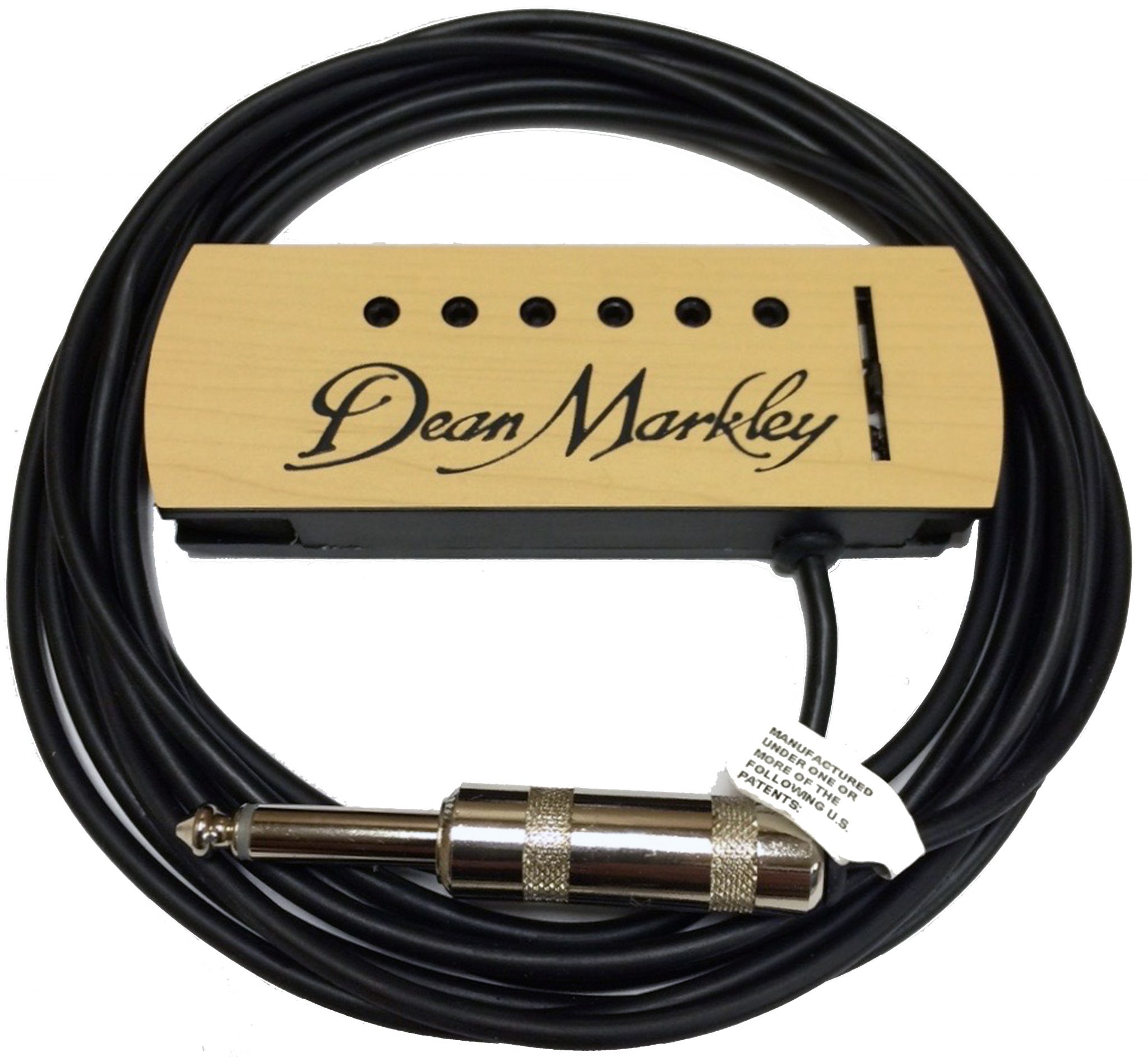 Dean Markley Announces the ProMag 3050 Professional Acoustic Pickup
MikesGig is supported by its audience. When you purchase through links on our site, we may earn an affiliate commission. Read the full disclosure HERE.
Dean Markley USA announces the release of the new ProMag Professional 3050 acoustic pickup. This pickup continues the tradition of the high-performance ProMag series preferred and used by musicians such as Joe Walsh, Hank Williams Jr., and John Prine. The new acoustic pickup has individual, adjustable pole pieces for a customized output of each string to better deal with feedback and muffled tones. The ProMag Professional is available now through dealers and distributors worldwide.
Keeping quality craftsmanship in mind, each ProMag Professional is handcrafted in the USA and is built with all American pieces. It is made of a durable acrylic housing with a laminate maple top. A shock absorbing foam lining the inside edges of the mounting brackets keeps the pickup in place and protects the cosmetics and value of the guitar. It is easily installed beneath the strings and the foam can be adjusted to accommodate guitars with smaller sound holes. The pickup has an onboard volume level control and a built in 10 foot, light, thin cable. The ProMag Professional comes with a five-year warranty.
Retail Price $129.99 USD
For more information, go to www.deanmarkley.com.
About Dean Markley USA
Established in 1972, Dean Markley USA is recognized as an innovator and leader in the world of musical instrument strings. Over the years, the company has expanded its product line to include guitar amplifiers, pickups and accessories. Celebrated by retailers for their sales performance and endorsed by an elite caliber of musicians, Dean Markley products are the smart choice. www.DeanMarkley.com