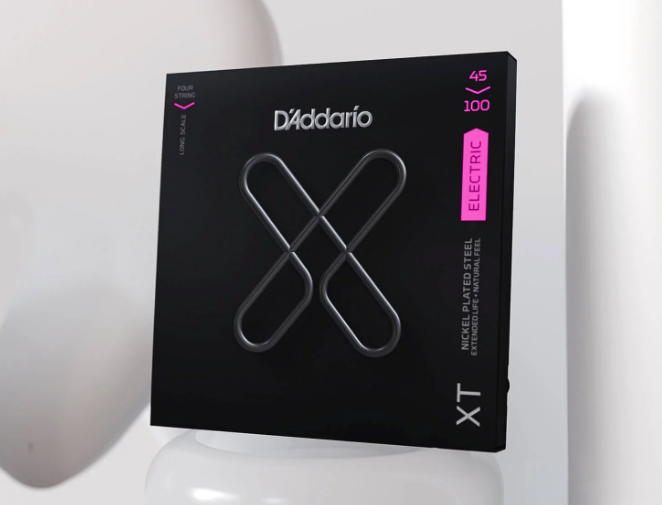 D'Addario XT Coated Strings Promise to Live Long On Phosphor
MikesGig is supported by its audience. When you purchase through links on our site, we may earn an affiliate commission. Read the full disclosure HERE.
D'Addario has developed a new ultra-thin, long-lasting coating process for musical instrument strings.
XT coating is thinner than their XP coating and because of that they're able to apply it to every string in the set — both the wound strings and the plain steel strings in a set of electric, acoustic, banjo, mandolin or electric bass sets.
If you're looking for it in a store, look for the X brand, and then the instrument is indicated in a little flag, the gauges are up top, then the alloy is shown. The exact gauges are written across the back.
One of the nice advantages of having a thinner coating technology is that it's essentially imperceptible you can't hear a difference or feel a difference from an uncoated string.
"I'm incredibly impressed. I'm usually more focused on the notes rather than the strings. But with XT, there's evenness and clarity that really jumps out."

PAT METHENY
Something exciting for bass players is they've also made XT strings available for bass so both four and five-string bass and a variety of gauges so as with electric sets all the strings in the set are coated with the XT technology and since the coating is so thin it has an imperceptible effect on the tone and the feel. The strings sound and play like new and they're going to last you a long time.