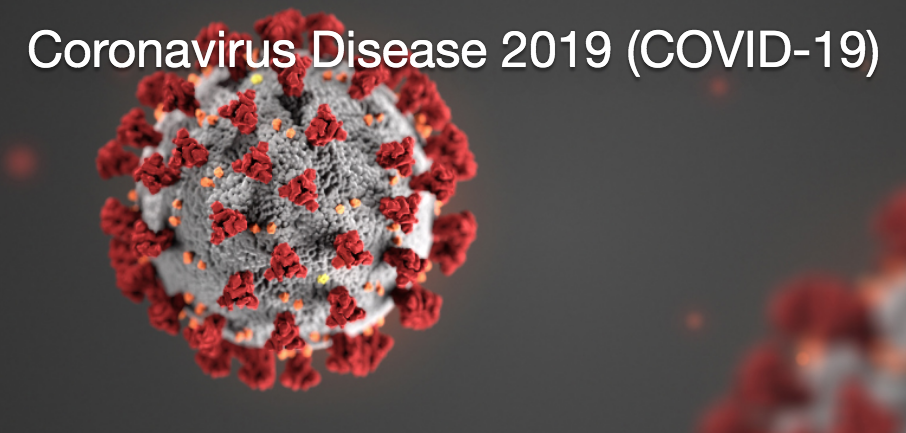 COVID-19 Pandemic Free Things To Do #Quarantine, #Quarantide, #HomeMadeMusic
MikesGig is supported by its audience. When you purchase through links on our site, we may earn an affiliate commission. Read the full disclosure HERE.
This post will be updated as new information is posted by the government, retail stores, musical instrument manufacturers, entertainment venues and travel. This is not a complete list. Be sure to call ahead and follow your local government guidelines. The information posted here may have changed since the date of posting. Wishing you all the best in this trying time.
Music Industry
Seymour Duncan 3/16/20 – For the moment, our production and shipping teams are fully operational and are committed to getting your orders out on time. Music heals, so please keep those fingers moving and keep sharing your craft to keep spirits high!
Disc Makers 3/13/20 – Our New Jersey headquarters is operational and will continue to manufacture your discs, USBs, and T-shirts. Advice for Musicians During the COVID-19 Pandemic
Monoprice 3/18/20 – Temporarily closes Rancho Cucamonga Store starting Wednesday, March 18. The Store location will be open ONLY to Will-Call pickups during normal operating hours (Monday-Friday 9am-6pm). Our website will remain open 24/7 and we will continue to fulfill your orders as quickly as possible.
Bob Moog Foundation 3/16/20 – will temporarily close the Moogseum, located in downtown Asheville, NC, until March 31, 2020.
Reverb 3/17/20 – In an effort to further support you during this time, we will be doubling cash rewards for all partner groups for the remainder of March.
Scott's Bass Lessons 3/19/20 – Starting tomorrow, Friday, 20th March, at 3 pm UK/11 am eastern/8 am pacific, every week during until things…quiet down…I'll be going live, to offer a free live stream bass seminar.
Sennheiser 3/19/20 – Sennheiser initiates a series of exclusive streaming concerts on Instagram: Kick off today at 3 p.m. with Mousse T.
NUGEN Audio 3/19/20 – We are offering additional temporary licenses for plug-ins which you already own but can't currently access. Owners of iLok licenses can access temporary 2-month licenses for a number of our products* from their My Licenses page. Additionally, our Challenge Response license codes will now allow one additional authorisation.
JAZZNEARYOU.COM 3/21/20 – Important news! The Jazz Near You calendar now supports livestream events. Learn about how to upload your event today.
Premier Guitar 3/24/20 –  will match dollar for dollar every donation made to the MusiCares Coronavirus Relief Fund when purchased through shop.premierguitar.com.
Royer Labs 3/30/20 – California has implemented a 'Stay at Home' order for the entire state, which includes our home city of Burbank. In order to comply with the order, stay safe, and also continue to supply microphones to our musical community, a number of us are temporarily working from home offices, producing & shipping microphones and handling most aspects of Royer's business offsite.
Jam Session with Joué April 15th! 4/8/20 – To celebrate the launch of Joué Play on Kickstarter April 28th, we're hosting a private Joué Jam Session featuring NWA Founder Arabian Prince and French Producer/DJ Senbeï who will perform on the all new Joué Play!
DPA Microphones Online Training 4/8/20 – DPA is hosting a variety of digital content including: Online training webinars focused on products, segments, techniques and more.
Furch Guitars 4/8/20 – Furch Guitars has prepared a truly unique event for their world-wide fan base, namely a virtual factory tour, scheduled for this Thursday!
Eventide 4/10/20 – Join us on Facebook Live every Monday-Friday at 4PM ET as we chat with our crew, industry friends, artists, educators,  the folks from Gear Club podcast and more! Eventide at NAMM 2020.
Rock Cellar Productions 4/10/20 – new date and time for "ALL TOGETHER NOW!" online concert, streaming on April 25
JENS RITTER INSTRUMENTS 4/12/20 – Starting today the prices of my available instruments and all custom orders will be reduced by 20% for the time of the lockdown! My hope is to collect as much money as possible of which I will donate 20% to the non-profit organization "Save the Children e.V." to support their current charity, which cares for needy children and their families with a Coronavirus infection.
BLAST CULT 4/12/20 – We Would Love You To Be Part Of Our Series Of Online Chats And Demos With Musicians From Around The World Lockdown Lowdown Today At 8pm (LONDON) Noon (Los Angeles)
Entertainment
Patreon 3/18/20 – Weird Stream-a-thon 4PM PDT 3/18/20. A virtual get-together to support each other, get informed, learn, laugh and raise funds for the artists affected by the COVID-19 cancellations.
Stingray 3/18/20 – Starting today, we are giving one-month access to free content on Stingray Karaoke, Stingray Qello and Stingray Classica. All you need to do is create an account or log in. No credit card information needed. To redeem your one-month access, visit www.stingray.com/freemonthclassica and use gift code freeview.
Media
SlingTV 3/18/20 – ABC News Live is free and will remain free on Sling Free
Jobs
Glassdoor 3/19/20 – Companies Eager to Hire Amid COVID-19. Despite worldwide uncertainty brought on by the Coronavirus, employers remain eager to hire talent for essential roles. See who's hiring right now.
Grocery Stores
Ralph's 3/16/20 – In some areas, we are adjusting store operating hours based on local circumstances.
Restaurants
Starbucks 3/18/20 – will delay the expiration of all Stars scheduled to expire between now and June 1, 2020.
Del Taco 3/20/20 – Get Free Delivery Of Your Del Favorites With Minimum Order.
Retail Stores
Home Depot 3/18/20 – temporarily adjusting store hours to close at 6 p.m., beginning Thursday, March 19. Opening hours will remain unchanged.
Nordstrom Rack 3/16/20 – two-week closure will go into effect on Tuesday, March 17.
Rakuten 3/19/20 – Increased cashback rate at over 150 stores.
Fitness
24 Hour Fitness 3/16/20 – will be closing all 24 Hour Fitness clubs at 12 midnight, Monday, March 16, until further notice.
Real Estate
C.A.R. 3/17/20 – has just released a new form called the Coronavirus Addendum/Amendment (Form CVA)
Government
Orange County California Treasurer-Tax Collector 3/18/20 – is canceling the property tax auction (auction) scheduled for Monday, March 23
Supply Chain
UPS 3/18/20 – The WHO and CDC have stated that the likelihood of catching the COVID-19 virus by touching cardboard or other another shipping container is low. Our teams are working to continue to serve the supply chain needs of businesses during this time, while keeping our employees and customers safe.
Utilities
SCE 3/16/20 – Visit sce.com/billhelp or call 1-800-950-2356.
Travel
Airfare Watchdog – COVID-19 Flight Cancellations by Region and Airline
Manufacturing
Automobiles 3/18/20 – Ford, General Motors and Fiat Chrysler are suspending production at all North American plants in an effort to help prevent the spread of the coronoavirus (COVID-19), the companies announced Wednesday.