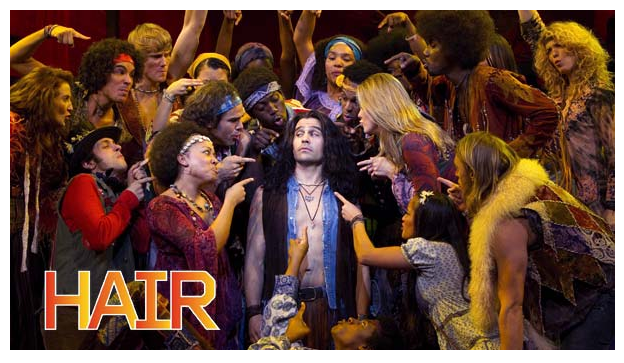 Costa Mesa, California – South Coast Plaza CAROUSEL COURT – Performance from Tony Award-winning musical HAIR
MikesGig is supported by its audience. When you purchase through links on our site, we may earn an affiliate commission. Read the full disclosure HERE.
The public is invited to attend a free, live lunchtime performance by the cast of HAIR: the American Tribal Love-Rock Musical at South Coast Plaza on Thursday, January 27 at 1 p.m.
The performance will take place at Carousel Court on the ground floor level of South Coast Plaza and will offer our community a new opportunity to get a taste of this award-wining production and see showstopping numbers for free.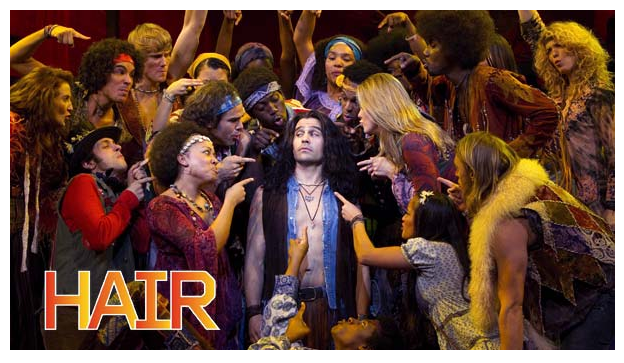 Cast members from the Tony® Award-winning musical HAIR will perform a selection of songs from its unforgettable score of '60s and '70s music that defined a generation of Americans. Following the performance, cast members will be available to sign autographs and meet audience members. There will also be ticket giveaways to see HAIR during its engagement at Segerstrom Center January 25 – February 6.
HAIR depicts the birth of a cultural movement in the '60s and '70s that changed America forever. The musical follows a group of hopeful, free-spirited young people who advocate a lifestyle of pacifism and free-love in a society riddled with intolerance and brutality during the Vietnam War. As they explore sexual identity, challenge racism, experiment with drugs and burn draft cards, the show resonates with an irresistible message of hope more than 40 years after it first opened on Broadway. HAIR won the 2009 Tony Award for Best Musical Revival.
Tickets for HAIR start at $20 and are available online at SCFTA.org, by calling (714) 556-2787 and at the Box Office at 600 Town Center Drive in Costa Mesa. For inquiries about group ticket discounts, call the Group Services office at (714) 755-0236. The TTY number is (714) 556-2746. The 2 p.m. performance on Saturday, February 5 will be sign-language interpreted.
Segerstrom Center for the Arts is unique as both an acclaimed arts institution and as a multidisciplinary cultural campus. It is committed to supporting artistic excellence on all of its stages, offering unsurpassed experiences, and engaging the entire community in new and exciting ways through the unique power of live performance and a diverse array of inspiring programs.
Previously called the Orange County Performing Arts Center, Segerstrom Center traces its roots back to the late 1960s when a dedicated group of community leaders decided Orange County should have its own world-class performing arts venue.
As Orange County's largest non-profit arts organization, Segerstrom Center for the Arts owns and
operates the 3,000-seat Segerstrom Hall and intimate 250-seat Founders Hall, which opened in 1986, and the 2,000-seat Renée and Henry Segerstrom Concert Hall, which opened in 2006 and also houses the 500-seat Samueli Theater, the Lawrence and Kristina Dodge Education Center's studio performance space and Boeing Education Lab. A spacious arts plaza anchors Segerstrom Center for Arts and is home to numerous free performances throughout the year as part of Segerstrom Center for the Arts' ongoing Free for All series.
The Center presents a broad range of programming each season for audiences of all ages from
throughout Orange County and beyond, including international ballet and dance, national tours of top Broadway shows, intimate performances of jazz and cabaret, contemporary artists, classical music performed by renowned chamber orchestras and ensembles, family-friendly programming, free
performances open to the public from outdoor movie screenings to dancing on the plaza and many other special events. It offers many education programs designed to inspire young people through the arts.
These programs reach hundreds of thousands of students of all ages with vital arts-in-education
programs, enhancing their studies and enriching their lives well into the future. In addition to the presenting and producing institution Segerstrom Center for the Arts, the 14-acre campus also embraces the facilities of two independent acclaimed organizations: Tony Award-winning South
Coast Repertory and a site designated as the future home of the Orange County Museum of Art.
Segerstrom Center for the Arts is also proud to serve as the artistic home to three of the region's major performing arts organizations: Pacific Symphony, the Philharmonic Society of Orange County and the Pacific Chorale, who contribute greatly to the artistic life of the region with annual seasons at Segerstrom Center for the Arts.