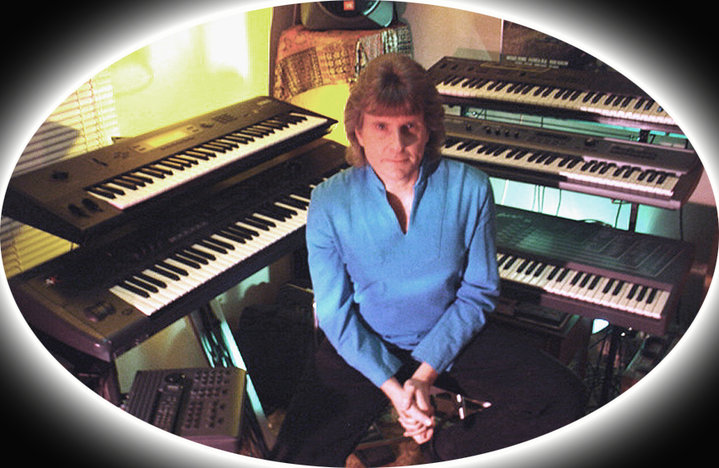 Char-el Releases His Third Cd – RESURRECTION
MikesGig is supported by its audience. When you purchase through links on our site, we may earn an affiliate commission. Read the full disclosure HERE.
Char-el releases his third CD-"Resurrection"…a 79 minute, 19 song collection of instrumental symphonic progressive/new age rock mixed with relaxing and meditative orchestral pieces, composed on a variety of digital and analog synthesizers, mellotron, and digital drums. These songs have been mastered from analog mixes and feature newly recorded guitar tracks from Findlay, Ohio guitarist Bob Baratta. For purchase information contact: [email protected] Char-el's other CD's "Worlds Without End" and "Heaven and Earth" are available online for purchase or digital download at www.cdbaby.com and many other download sites like i-tunes and amazon.com.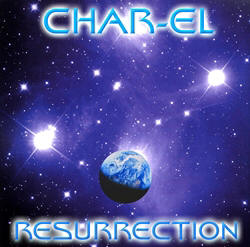 CHAR-EL is Charles Thaxton, Ohio-based synthesist and keyboardist/composer. Charles has performed in bands and solo concerts for over 30 years. In the 70's, he played with bands doing progressive rock originals and covers, among them were STARGATE and MAGIK DAYZE. He relocated to Southern California for several years in 1979 then moved to Phoenix Arizona and worked with more prog-rock musicians. He was a member of the group GALILEO. In 1986, Charles joined a project called VOYAGER which was a Tangerine Dream-influenced trio doing original music in planetariums and at outdoor events.
Eventually moving back to his native Ohio, Charles produced his first cd under the name CHAR-EL called WORLDS WITHOUT END in 1996. The CD received repeated exposure on the NPR show MUSIC FROM THE HEARTS OF SPACE and good reviews worldwide. His second CD HEAVEN AND EARTH, a 2-CD set, was released in March 2000 to critical acclaim. While the first cd was a blend of classic cosmic music atmospheres, the second disc divided the music into two worlds… HEAVEN being purely space music and meditative soundscapes, while EARTH moved into progressive rock/symphonic new age territory. For the EARTH CD, Charles enlisted some old bandmates from previous bands like Larry Clark from GALILEO on guitars.
Charles' early influences include the MOODY BLUES' Mike Pinder, ISAO TOMITA, SYNERGY (Larry Fast), YES, GENESIS, and most other progressive pioneers. The influence of new-age artists like David Arkenstone and Kitaro are incorporated as well. Some of the music from WORLDS WITHOUT END was selected by a doctor in Los Angeles to be used as part of a women's healing retreat program. The last few years, Charles has been doing some selected live performances in churches and at outdoor events around Ohio and Michigan and at bookstores like Borders, as well as The UFO Festival in Roswell New Mexico.
Charles had one of the first Mellotron keyboards in Ohio back in the 70's, and continues to incorporate this classic sound alongside modern digital synths and samplers, although the sound is now reproduced from an emulator via CD-ROM instead of analog tapes. The name CHAR-EL came from merging his first name Charles and middle initial "L" into a single name. Charles continues to perform live and compose new works.
Char-El's Studio Equipment
Korg Wavestation EX Keyboard
EMU E4K Sampler
EMU EMAX-SE Sampler
EMU Classic Keys Module
Roland Piano Module P330
Roland MC50 MK2 Sequencer
Kawai R-100 Drum Machine
Various Effects
Other Equipment Used on CDs
Kurzweil K2000
Kawai K-3, K-5
Minimoog
Mellotron
Sequential Prophet VS
Korg DW8000
EMU EMAX-2
Mikesgig helps bands promote their Music and Songs. You can also upload your video music here. Join the band – get a free ad with mikesgig for concerts and gigs. http://mikesgig.com/post-your-gig/