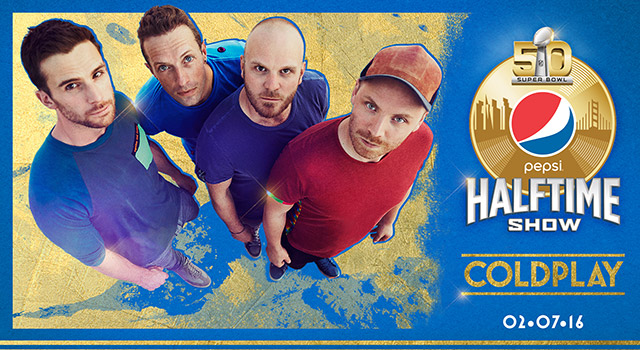 Bruno Mars Will Join Cold Play On Stage at Pepsi Super Bowl 50 Halftime Show
MikesGig is supported by its audience. When you purchase through links on our site, we may earn an affiliate commission. Read the full disclosure HERE.
Bruno Mars will be playing a custom made gold plated guitar during the halftime performance
The NFL has invited back Bruno Mars for the Super Bowl 50 halftime show. Mars was asked to "curate" the halftime show which is headlined by Coldplay with appearances by Beyonce and Mars.
Music superstars COLDPLAY, winners of seven Grammy Awards, will perform at the PEPSI SUPER BOWL 50 HALFTIME SHOW on CBS Sunday, Feb. 7, 2016, the NFL announced during halftime of the December 3, 2015 Night Football game between the Green Bay Packers and Detroit Lions on CBS and NFL Network.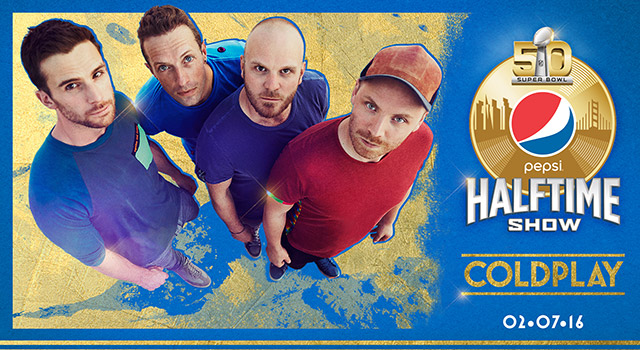 Fans can visit Pepsi.com now for the first exclusive behind the scenes look at how Coldplay is beginning their journey to the Pepsi Super Bowl Halftime Show.
Coldplay joins an esteemed list of recent halftime acts including Katy Perry, Bruno Mars, Beyoncé, Madonna, The Who, Bruce Springsteen & The E Street Band, Tom Petty and the Heartbreakers, Prince, the Rolling Stones, Paul McCartney, U2 and more.
Coldplay is one of the world's most popular musical acts, selling more than 80 million copies of their six No. 1 albums and garnering eight BRITs. The band's most recent world tour, 2011/12 Mylo Xyloto, was seen by more than three million people in five continents.
On Dec. 4, 2015 the band released their highly anticipated widescreen seventh album, A Head Full Of Dreams — available worldwide for fans to download on iTunes.
Super Bowl 50 marks Pepsi's fourth year as title sponsor of the Super Bowl Halftime Show, and 14th year as an NFL partner. Pepsi and the NFL have teamed again to provide fans with a halftime experience worthy of pop-culture's biggest stage.
The Pepsi Super Bowl Halftime Show is the most-watched musical event of the year. More than 118.5 million viewers in the U.S. watched last year's show, marking the most-watched Halftime Show ever. The Super Bowl and Halftime Show will be broadcast worldwide from Levi's Stadium in the San Francisco Bay Area.
The PEPSI SUPER BOWL 50 HALFTIME SHOW is an NFL NETWORK PRODUCTION and will be executive produced by RICKY KIRSHNER and directed by HAMISH HAMILTON.