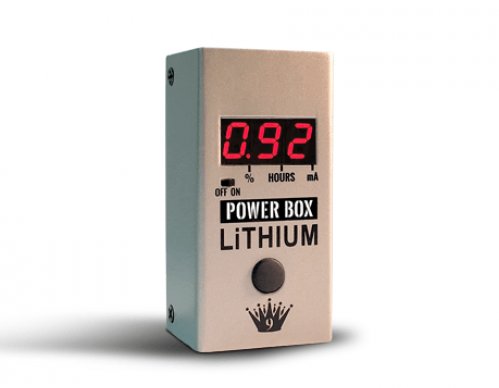 Big Joe Introduces the PB-107 POWER BOX LITHIUM Pedalboard Power Supply at NAMM 2017
MikesGig is supported by its audience. When you purchase through links on our site, we may earn an affiliate commission. Read the full disclosure HERE.
Do you need a cordless, rechargeable 9V power supply for your pedalboard? You don't know it yet, but yes-you do. And there are several reasons why. And the most important reason is not the weight savings, the small footprint, the convenience or the coolness. Its the sound! In terms of delivering clean power and minimizing noise and hum, the battery is best!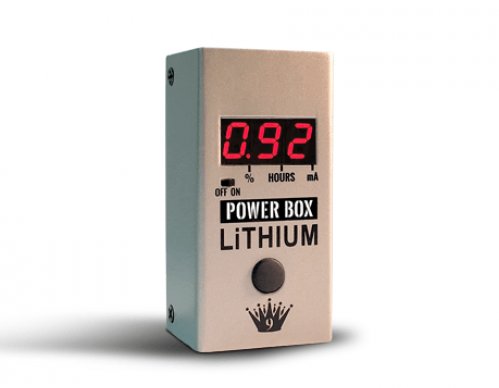 The Big Joe Power Box Lithium is housed in a rugged steel chassis and has a cool display to let you accurately monitor your power usage and availability.
The new Power Box Lithium is a small footprint rechargeable, 9v 500ma Lithium Battery Power Supply capable of powering multiple pedals, pedal boards and high current draw effects.  Innovative, Smart Battery, display technology shows current draw, battery status and time remaining.  These features let you know how much battery time is left under current pedal load, so that you never have to worry about when the battery will die.
What's in the box?
1 – USB Charging Cable
1 – 8-plug Daisy Chain Cable
1 – Single male to male 2.1 DC Cable
1 – User's Manual
1 – Velcro Strip
msrp $149.95